Top 11 Waterfall In United States To See In Your Lifetime. We have got your go-to guide for some of the very best American waterfalls out there. Waterfalls splash through national parks and preserves and are tucked away in state parks known only to nearby residents. Waterfall lovers will travel thousands of miles and hike or bike to see these prime examples of nature in action. Here are stunning waterfall in United States that are well worth the effort to travel there:
Palouse Falls, Washington Best Waterfall In United States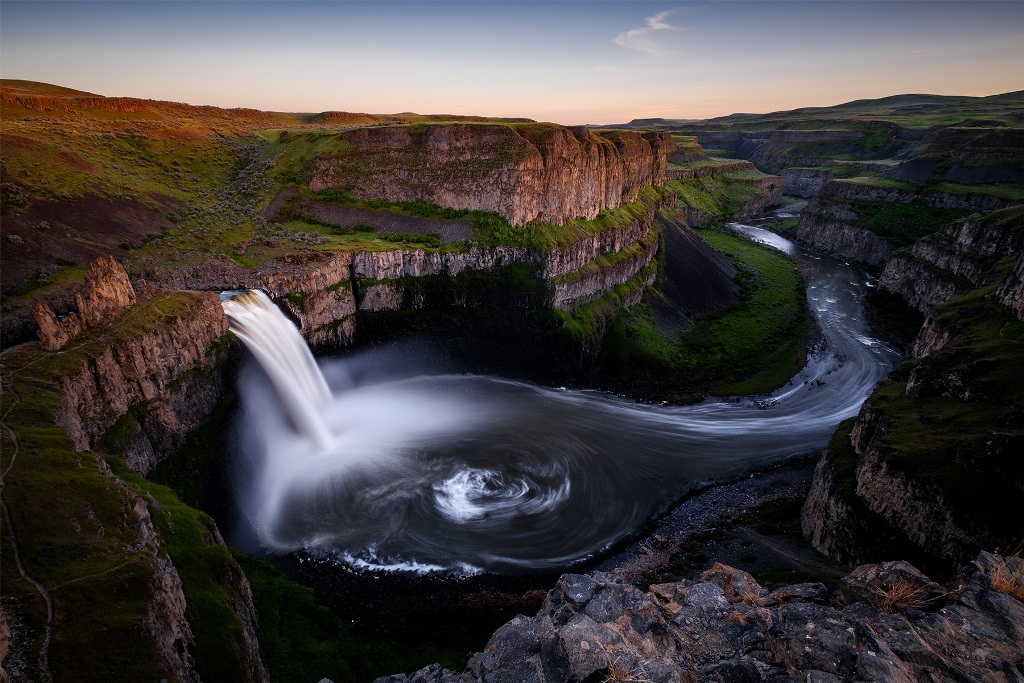 The Palouse Falls lies on the Palouse River, about 4 mi (6 km) upstream of the confluence with the Snake River in southeast Washington, United States. Impressive to see the falls as well as the deep canyon it has carved out of the desert.
In addition to the easy short walk to the viewing areas next to the parking lot, there are many trails along the tops of the cliffs, the top of the falls, and bottom of the canyon; we didn't take time to walk these precarious-looking routes.
Burney Falls, California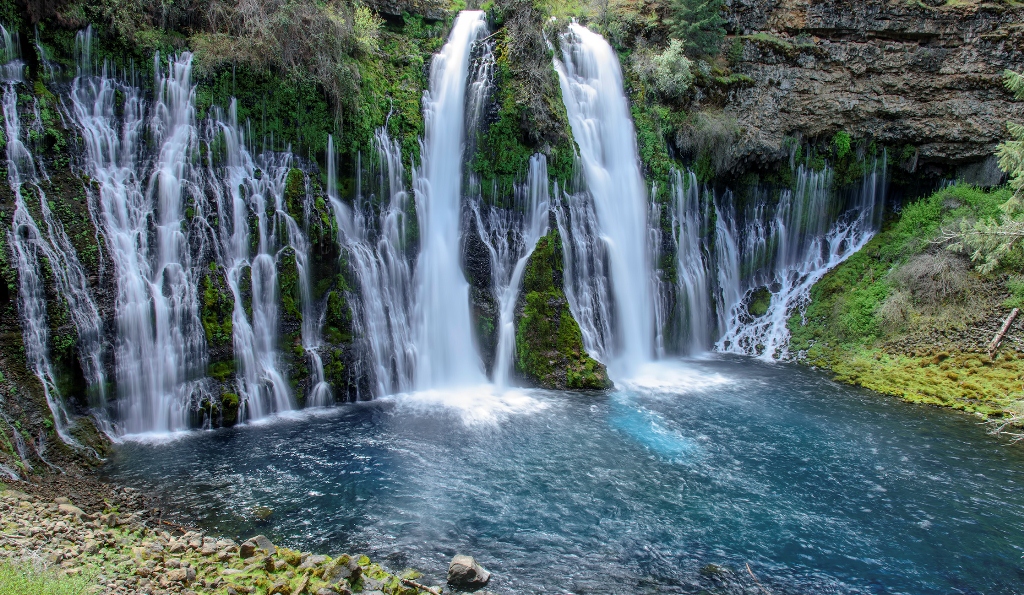 Burney Falls is recommended to visit on vacation. It's a very safe trail, one that children can navigate pretty easily. And there's so much to see. They installed guard rails some years ago to make it even more safe. Great place for a picnic! It's only about 1/2 mile around the park. Perfect for all ages, even babies in backpack packs! Bring a lunch and have fun
Latourell Falls, Oregon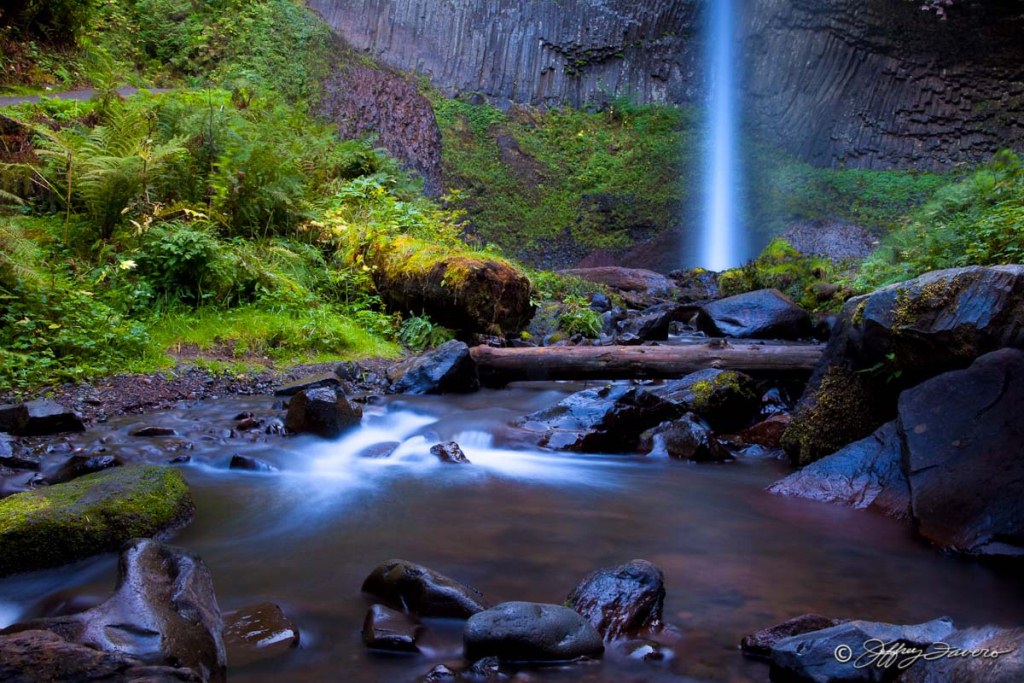 Latourell Falls is a few miles from Vista House (Crown Point). There is parking close and the walk itself is very short and not too steep. The waterfall drops straight onto mossy rocks and is the picture-perfect scene of unspoiled nature.
Oneonta Gorge, Oregon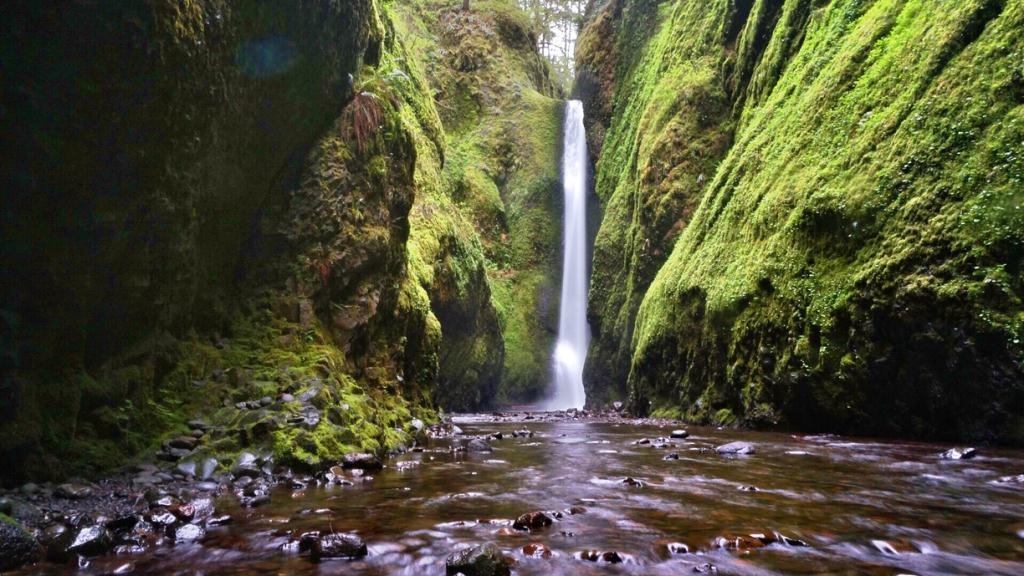 This is a must go place in Oregon. the Fall is at the end of a river, so from the road, you have no clue what's in there. You have to walk through the river, so there is no way to reach the fall without getting wet, but as there are plenty of rocks and trees to walk over you should bring crocs or get ready to wet your shoes. At some point, you will need to be wet up to your hips. The Difficulty is medium to high, and you have to take care when you walk over the fallen trees as they are humid and slippery.
Shoshone Falls, Idaho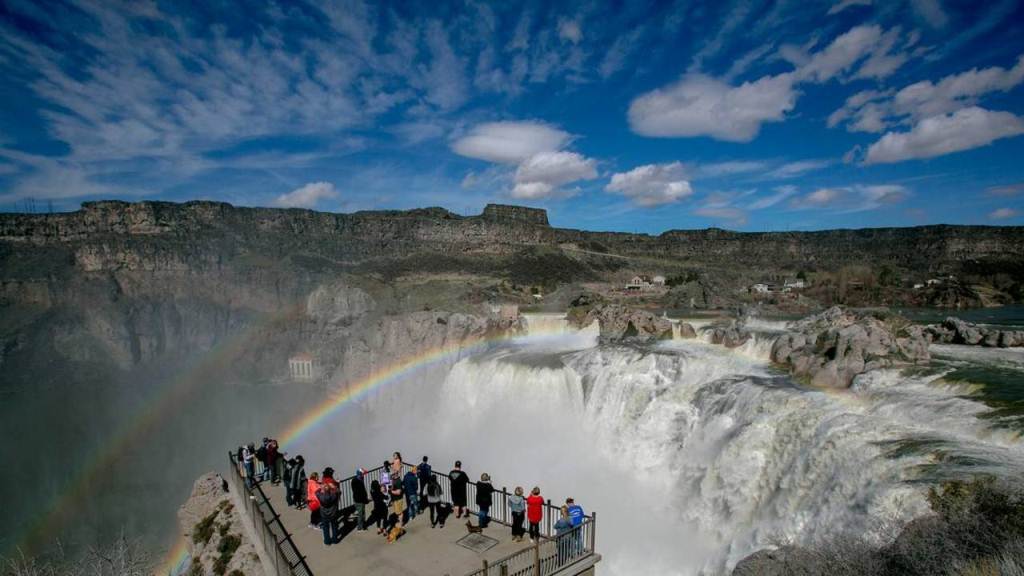 Shoshone Falls is so expansive and awesome. However, there is only a small concession at the falls viewing area so bring your own snacks and drinks. Truly something to see, our teens loved this place and we can see why its called the Niagara falls of the west!!
Upper Whitewater Falls, North Carolina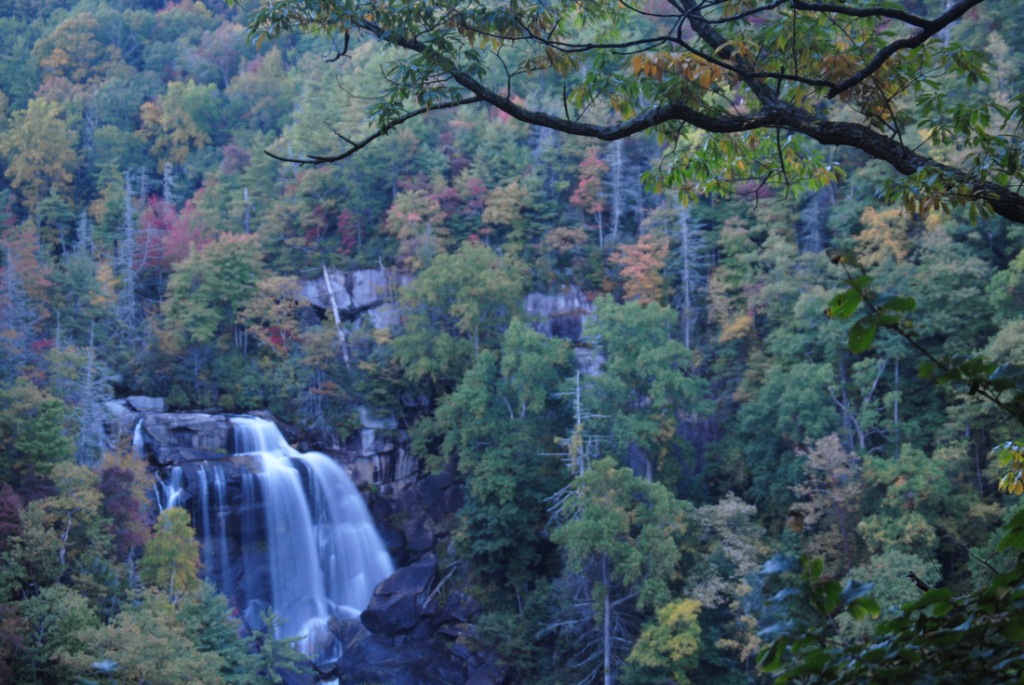 This one of the most beautiful waterfalls East of the Mississippi. Access is easy for everyone. The steps to the midsection are worthwhile the effort. Fantastic picture spot.
Grand Canyon Falls, Yellowstone National Park, Wyoming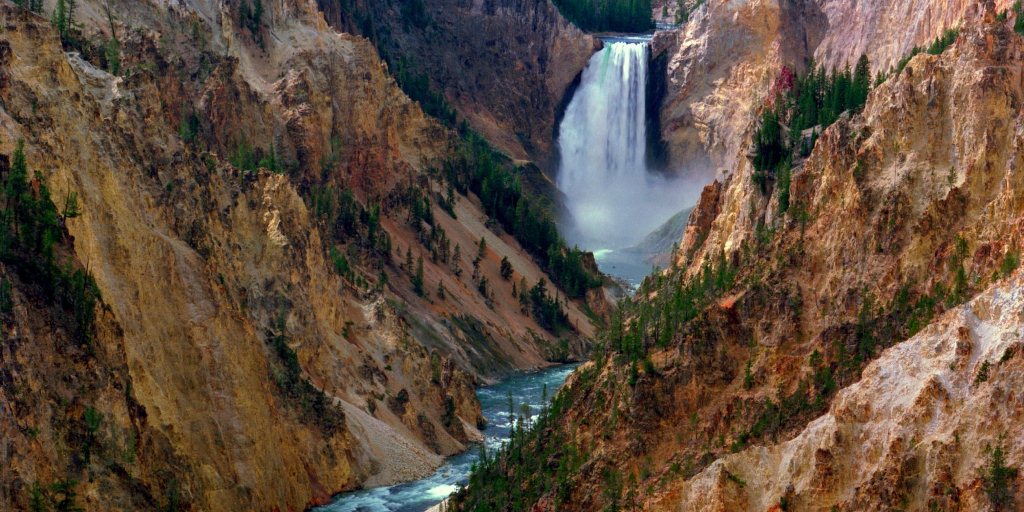 You can check out a few spectacular waterfalls if you head to Yellowstone's Grand Canyon. There's the tallest of the bunch, Lower Falls, which stands at 308 feet and offers up picturesque views of the sweeping, craggy canyon.
Alamere Falls, California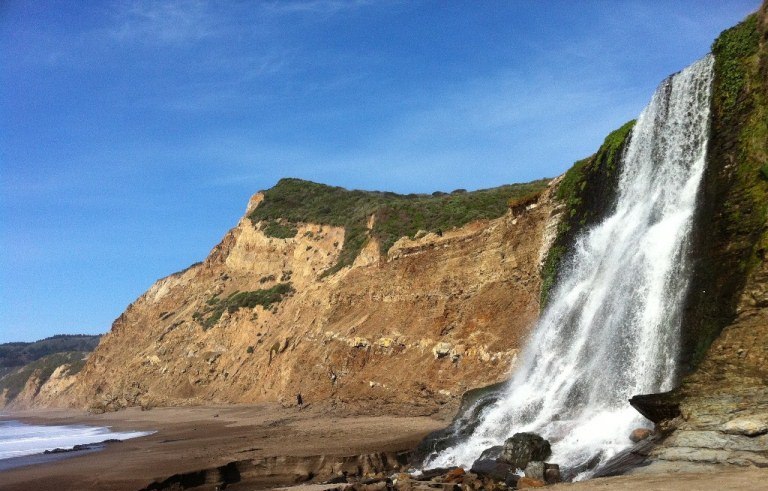 Alamere Falls is the best Waterfall in California. It's a decent hike to the waterfall. If you're an experienced hiker, this will be a walk in the park.
Along the hike, you get great viewpoints of the Bay! It took about 1.5 hours to reach the waterfall.
Once you're at the fall, you can hike down to the beach to but that path is not recommended for little kids. It's pretty steep and sketchy. In hike you will find foxes which were pretty cool.
Cummin Falls, Tennessee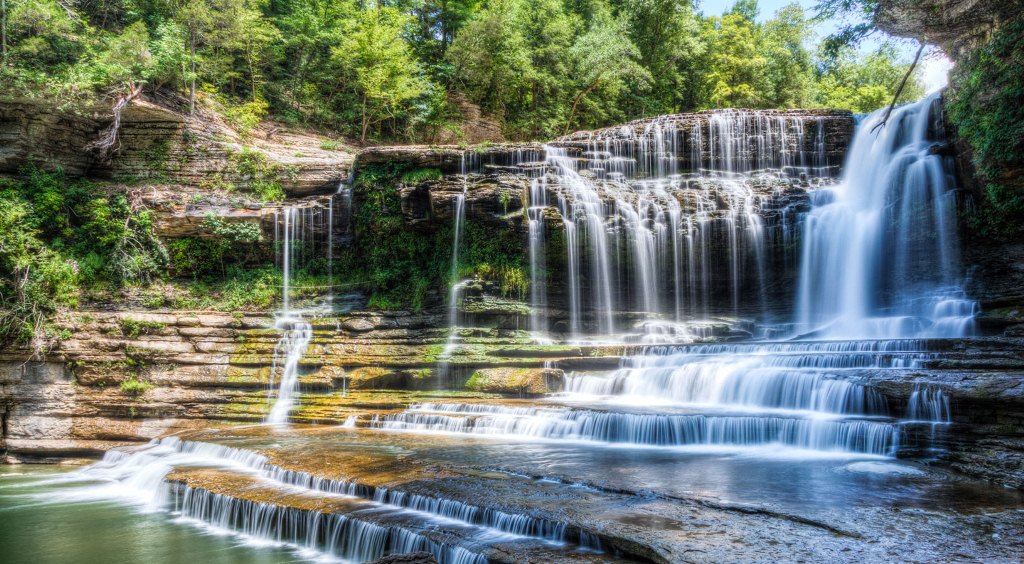 Wheel of Cummins Falls State Park. The trail to get down to the falls is beautiful and not bad at all. You do have to walk in the creek some to get to the falls and swimming hole but it is well worth the hike. Have seen young and old on the trails and they all do fine. There's even a small lagoon in front of the falls to swim in so wear a swim suit or bikini. Enjoy!
Wailua Falls, Kauai, Hawaii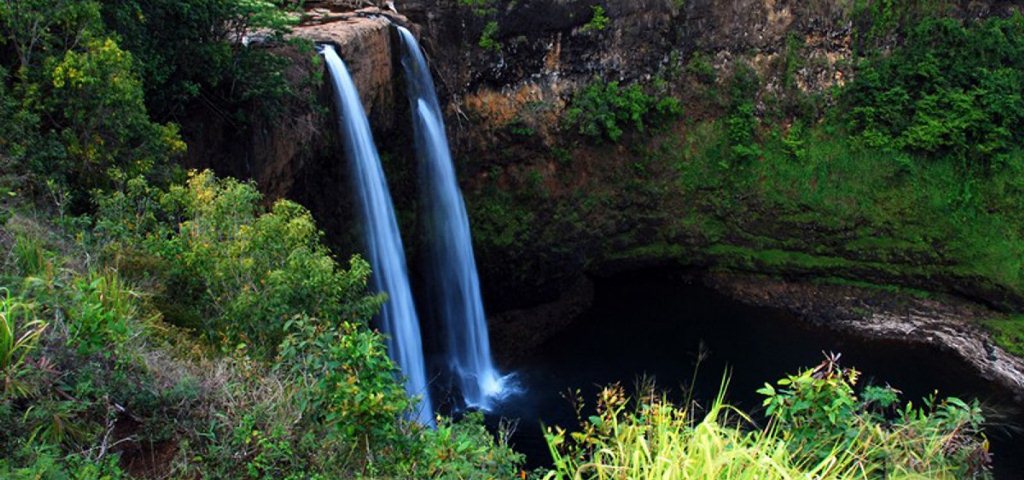 Wailua Falls is one of the most gorgeous waterfalls in the world. This waterfall is amazing and the view changes constantly with the sunlight. Wailua Falls is a double-tiered waterfall, surrounded by a lush enclave of mossy rocks and a 30-foot pool.
Kaaterskill Falls, New York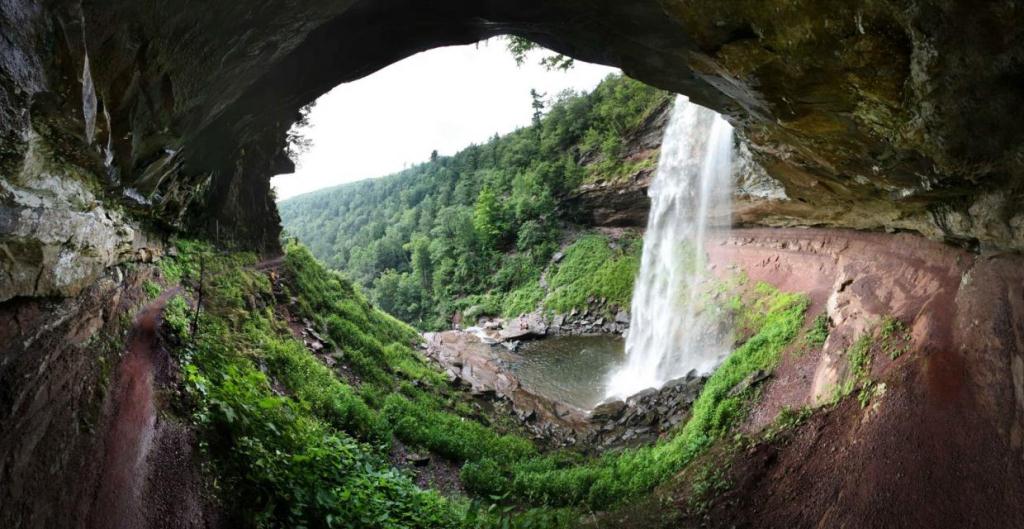 Kaaterskill Falls is a two-stage waterfall on Spruce Creek in the eastern Catskill Mountains of New York, between the hamlets of Haines Falls and Palenville in Greene County. Found parking and went to the overlook point. Great view from the top. But its so awesome from the bottom when you see two falls. It is easy to hike down, and more uphill back. Did it with kids and the enjoyed it too. It can get slippery for qw22a stretch. Take it slow.