Georgia Aquarium is Best Aquarium in the World. It is the largest aquarium in the Western Hemisphere, housing thousands of animals and representing several thousand species, all of which reside in 10 million US gallons (38,000 m3) of marine and salt water. Atlanta's aquarium is home to tens of thousands of animals including 500 species from around the world and more than 60 habitats.
Georgia Aquarium features a number of exhibits that are sure to reel you in such as Cold Water Quest, Ocean Voyager, River Scout, Aquanaut Adventure and Tropical Diver. The largest exhibit at the Georgia Aquarium measures 284 feet long x 126 feet wide x 30 feet deep at the maximum depth. It holds 6.3 million gallons of water. The second largest exhibit holds 800,000 gallons of water and is home to four beluga whales.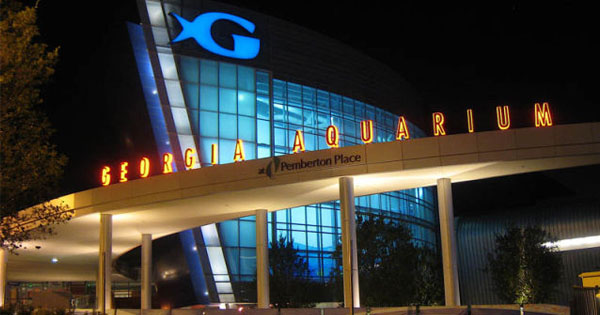 This aquarium should be on your list to visit if you're in Atlanta. Loved the layout and the gigantic central tank making this the largest aquarium in the US. The aquarium is well kept, beautiful and clean or called Pretty Good Aquarium. Lots of sea life and nicely exhibited. The whale sharks were so impressive. In detail, there were many exhibits and most welcomed attractions. You really enjoy when seeing kids encouraged to touch some of the shell fish which makes it very welcoming for families with children. Georgia Aquarium fitted for family tours.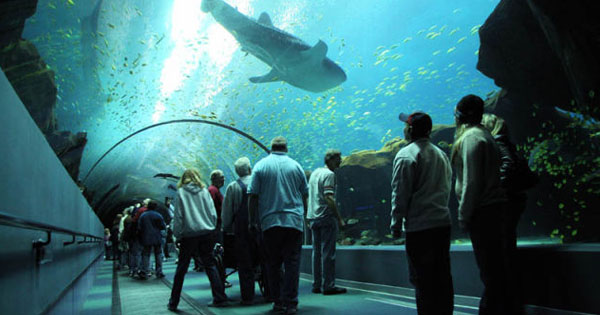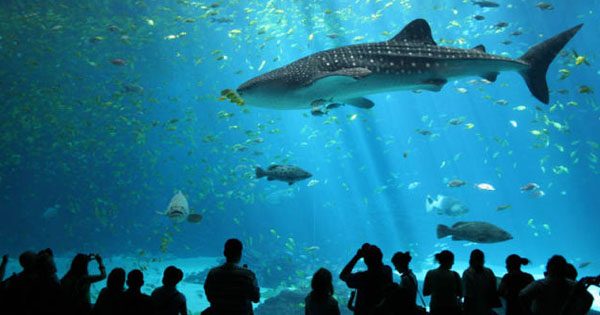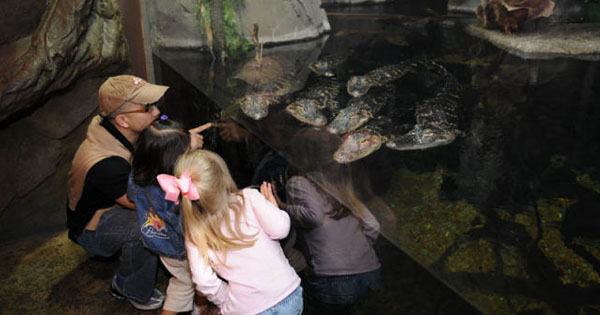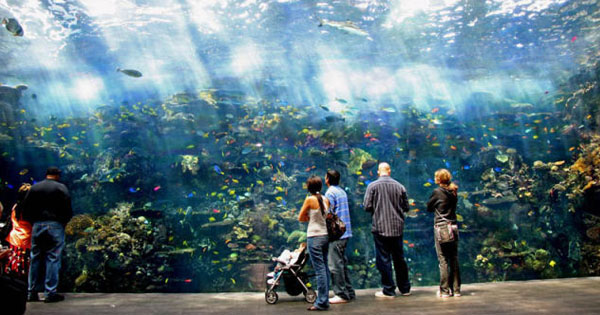 Georgia Aquarium Hours open everyday an closed until 9 PM. Georgia aquarium ticket prices several options, please adjust to the needs or the number of families.
This is Reasons to Visit the Georgia Aquarium in Atlanta:
1) It's huge with lots to occupy a kid's attention for the better part of a day. Adults may move through a little quicker and combine the aquarium with the Coca Cola experience, CNN tour, Centennial Olympic park, etc. The Georgia Aquarium layout is great with exhibits circling an open central area. The whale shark exhibit with it's long underwater tunnel is spectacular.
2) There are numerous shows and interactive exhibits throughout the day.
3) The staff of employees and volunteers are passionate and knowledgeable about the animals. Their enthusiasm shows in their positive attitude. That's refreshing in today's marketplace.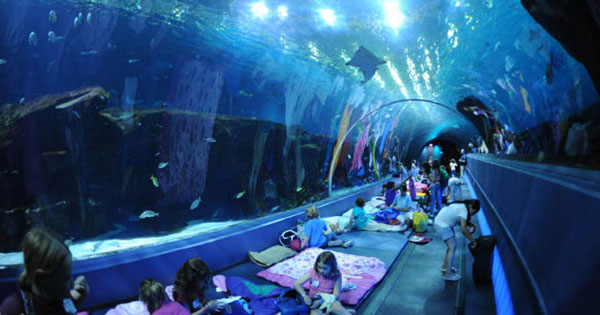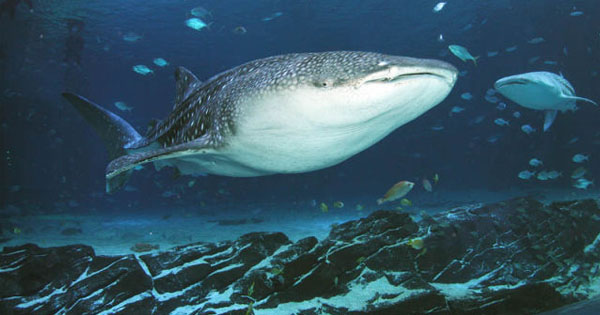 The following tips before visit to Georgia Aquarium in Atlanta
– Arrive early. That's good advice for any attraction that caters to children.
– Go on a weekday to avoid crowds, or go later in the day after the kids go home if you don't want to spend a full day.
– The aquarium is expensive by itself, so buy the Atlanta CityPass if you plan to visit other Atlanta attractions. It cuts the price in half. The CityPass includes the neighboring Coca Cola experience and Civil Rights museum that can be combined into one downtown visit.
– Parking is abundant under the aquarium. It's not cheap, but when weighed against other options, it's a good value. It's much less that a MARTA ride for a family of four (because you have to buy their cards), and doesn't require a long walk. Parking is good all day, so you don't have to pay more when visiting nearby attractions. They also have a few spaces for oversize vehicles.
Gallery for Explore Destination Pretty Good Georgia Aquarium in Atlanta