Tampa, located on the western coast of Florida, is a vibrant city with a lot to offer. Tampa is one of the best tourist destinations in Florida. In Tampa, you will find a choice of family-friendly activities, museums, flea markets, free attractions, restaurants, and famous attractions such as Lowry Park Zoo, Busch Gardens Tampa, and the historic Ybor City neighborhood.
Here are the top 10 best things to do in Tampa:
1. Visit Busch Gardens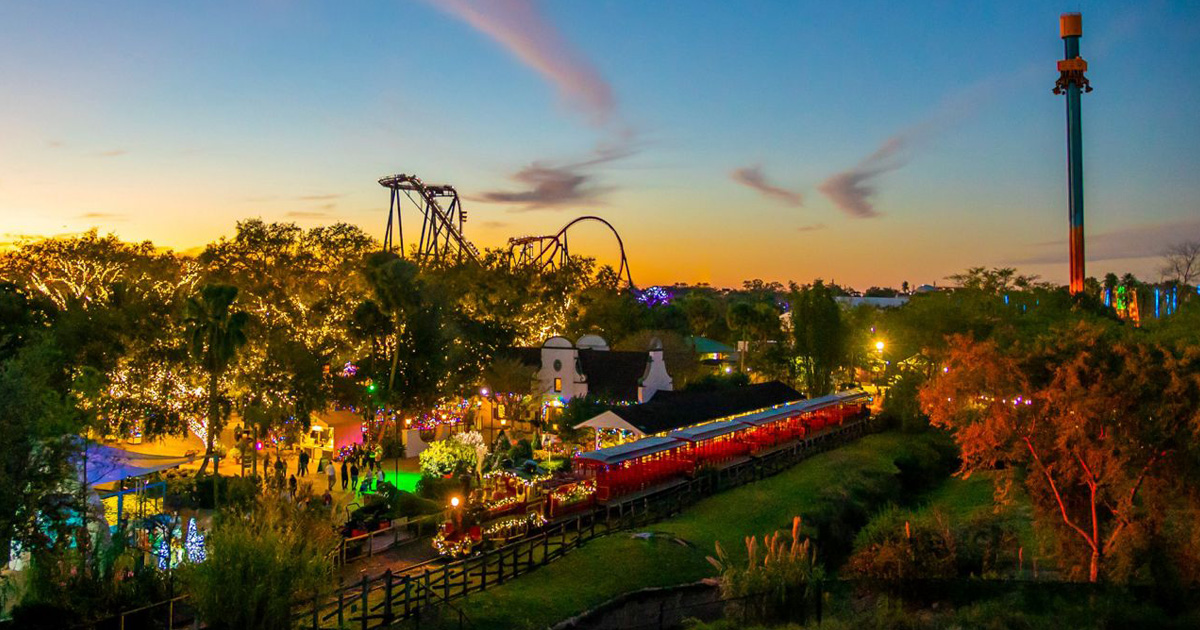 Busch Gardens is a theme park that offers a variety of rides and attractions for all ages, as well as a zoo with over 200 species of animals. There are roller coasters and live tiger habitats. Busch Gardens Tampa is one of the best things to do in Tampa, Florida.
You can exclusively park experiences, such as a Serengeti Safari and Guided Adventure Tours, live entertainment and shows, themed rides, and special kids' attractions.
Animal attractions include a Cheetah Run, Bird Gardens, Jambo Junction, and Edge of Africa.
Busch Gardens Tampa was available for food stalls, gift shops, movie theaters, play parks, and concert stages for park visitors.
2. Explore the Tampa Riverwalk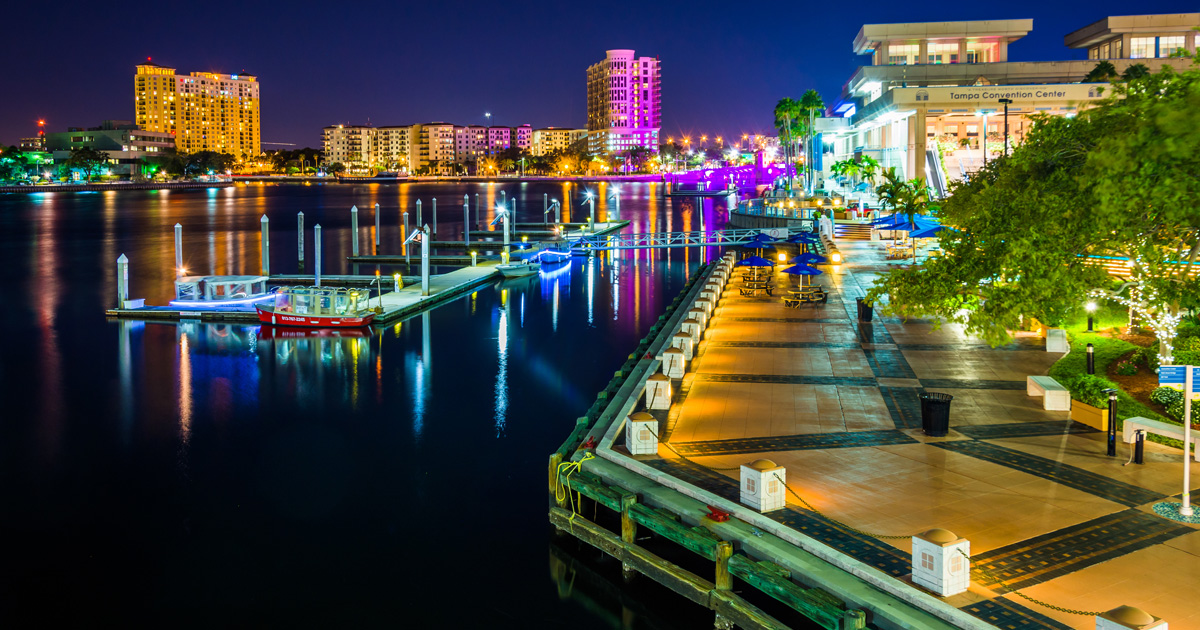 The Tampa Riverwalk is a scenic walkway that runs alongside the Hillsborough River, offering beautiful views of the city's skyline. It is a 2.4-mile-long trail that connects several of the city's most popular attractions, parks, and restaurants. The Riverwalk was first proposed in the 1970s but was not completed until 2016. Today, it is a thriving destination for tourists and locals alike. The Riverwalk is home to several annual events, including the Gasparilla Pirate Festival, the Tampa Riverfest, and the Mayor's River O'Green Fest.
3. Visit the Florida Aquarium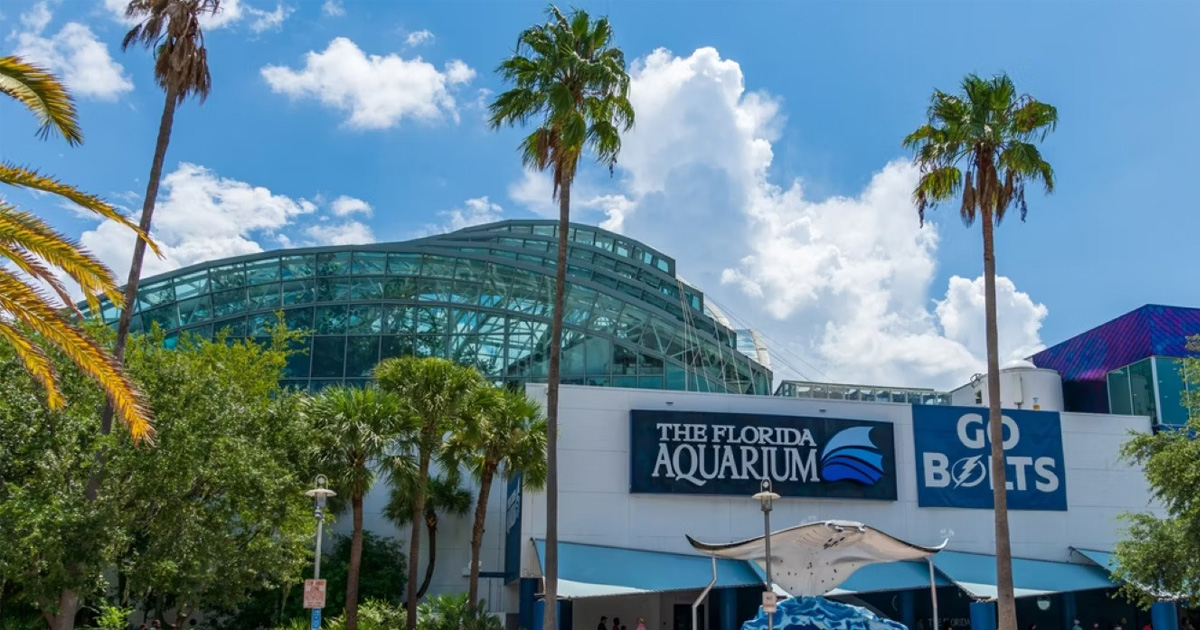 Florida Aquarium is one of the best places to go to Tampa and the biggest aquatic collection in Tampa. It's home to over 20,000 aquatic plants and animals from all over the world.
This aquarium displays various exhibits designed to follow a drop of water from one of Florida's many freshwater springs to the open ocean of the Gulf of Mexico.
If you're looking for fun things to do in Tampa, you'll want to consider a visit to the Florida Aquarium.
4. Check out Ybor City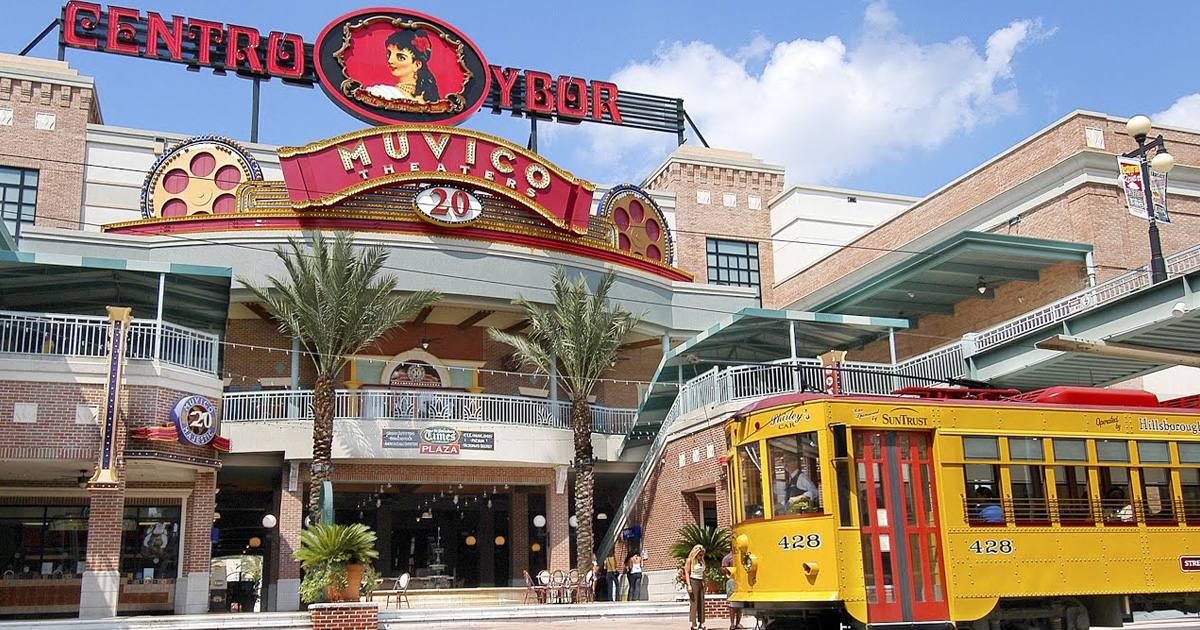 Ybor City in Tampa is a very interesting old town. This city is very unique because it is a combination of luxurious European architecture, Koboy-style rustick with the warmth of Central America (Cuba & Mexico). Ybor City is a very welcoming place with lots of shops, restaurants, and bars. Ybor City is a great place to get a freshly rolled cigar. Today, it's known for its vibrant nightlife and cultural events.
5. Visit the Tampa Museum of Art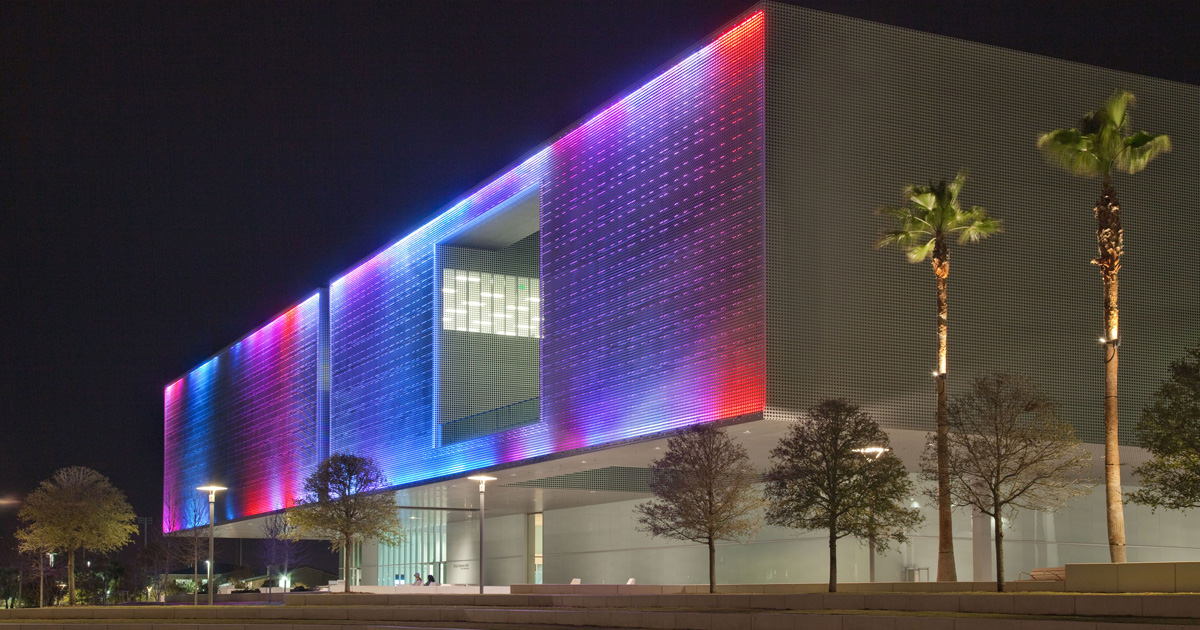 The Tampa Museum of Art is a must-visit destination for art lovers in Tampa, Florida. Located on the banks of the Hillsborough River, the museum features a stunning collection of modern and contemporary art, including paintings, sculptures, photographs, and more. It is also known for its unique architecture, which includes a series of aluminum fins that reflect the changing light and weather conditions. If you're planning a visit to the Tampa Museum of Art, be sure to check the museum's website for current exhibitions and events. Admission fees and hours of operation vary depending on the season, so it's always a good idea to plan ahead.
6. Go to the Tampa Bay History Center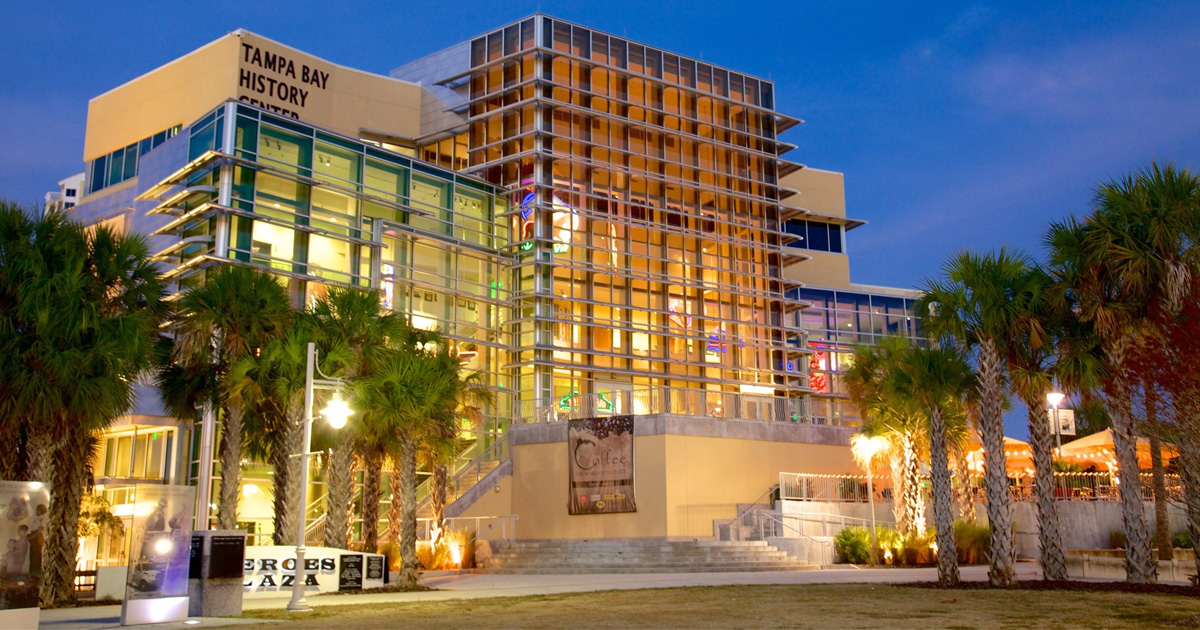 The Tampa Bay History Center is a museum and cultural center that offers a fascinating look into the rich history of Tampa and the surrounding region. Located on the waterfront in downtown Tampa, the center features interactive exhibits, artifacts, and multimedia displays that showcase the area's diverse heritage. The Tampa Bay History Center offers interactive exhibits that explore the history of Tampa and its surrounding areas.
7. Relax at the beach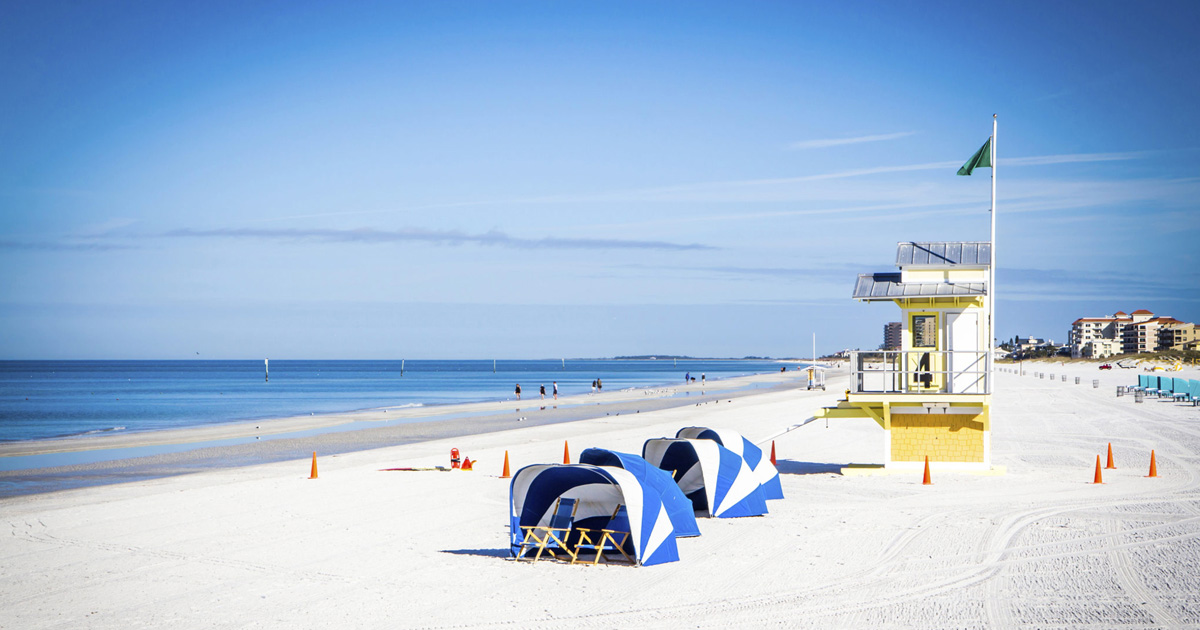 Tampa is located on the west coast of Florida, which means that it has easy access to some of the most beautiful beaches in the state. Tampa is home to several beautiful beaches, including Clearwater Beach and St. Pete Beach, where you can soak up the sun and enjoy the warm Gulf waters.
8. Visit the Lowry Park Zoo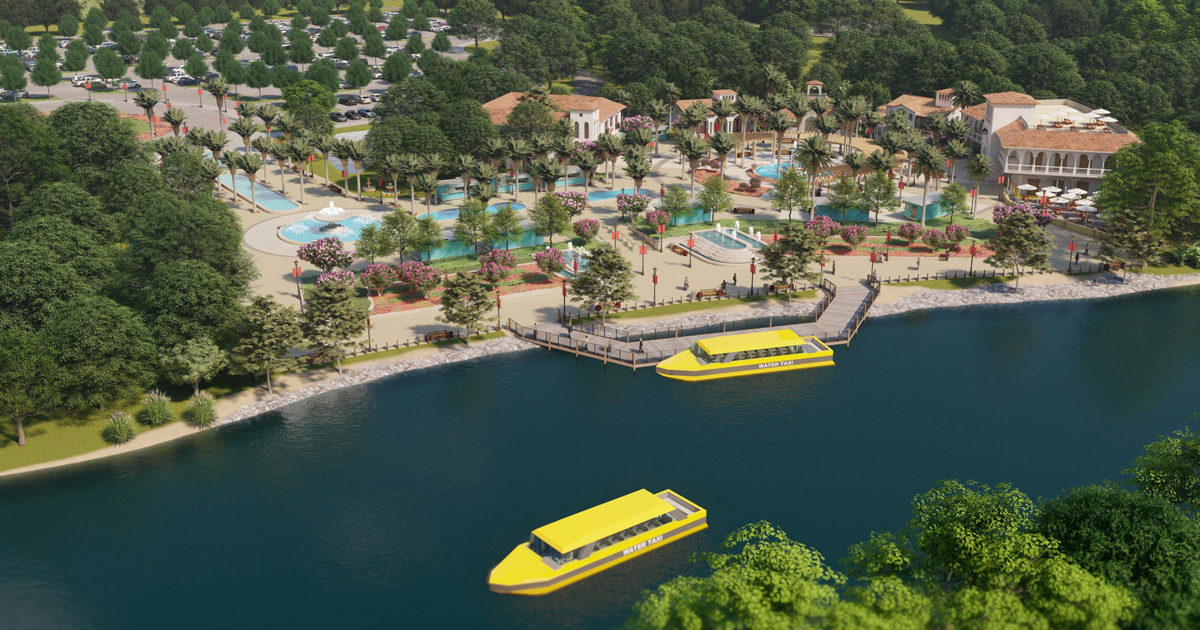 The Lowry Park Zoo is a family-friendly destination in Tampa, Florida that offers a fun and educational experience for visitors of all ages. The zoo is home to over 1,300 animals representing more than 200 species from around the world and is known for its conservation efforts and award-winning exhibits.
The zoo is open year-round, and admission fees vary depending on the season and day of the week. Special events and activities are also offered throughout the year, so be sure to check the zoo's website for current schedules and prices.
9. Enjoy a sporting event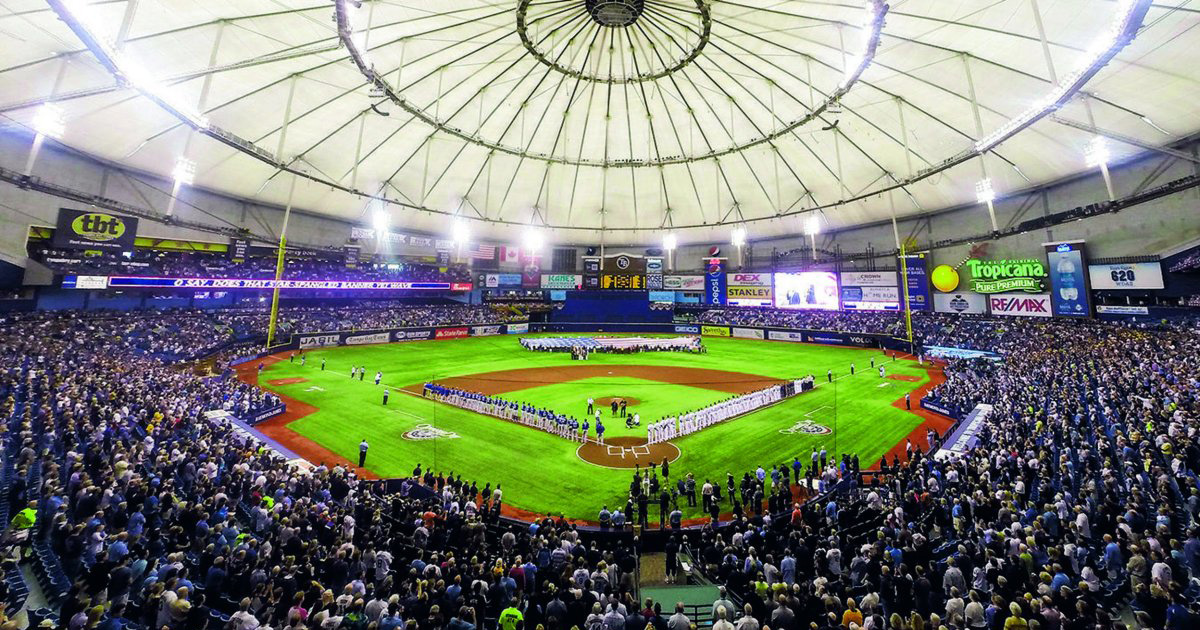 Tampa is a city that loves sports, and visitors to the area can enjoy a variety of professional and college-level sporting events throughout the year. Tampa is home to several professional sports teams, including the Tampa Bay Buccaneers (football), Tampa Bay Lightning (hockey), and Tampa Bay Rays (baseball).
10. Explore the Hillsborough River State Park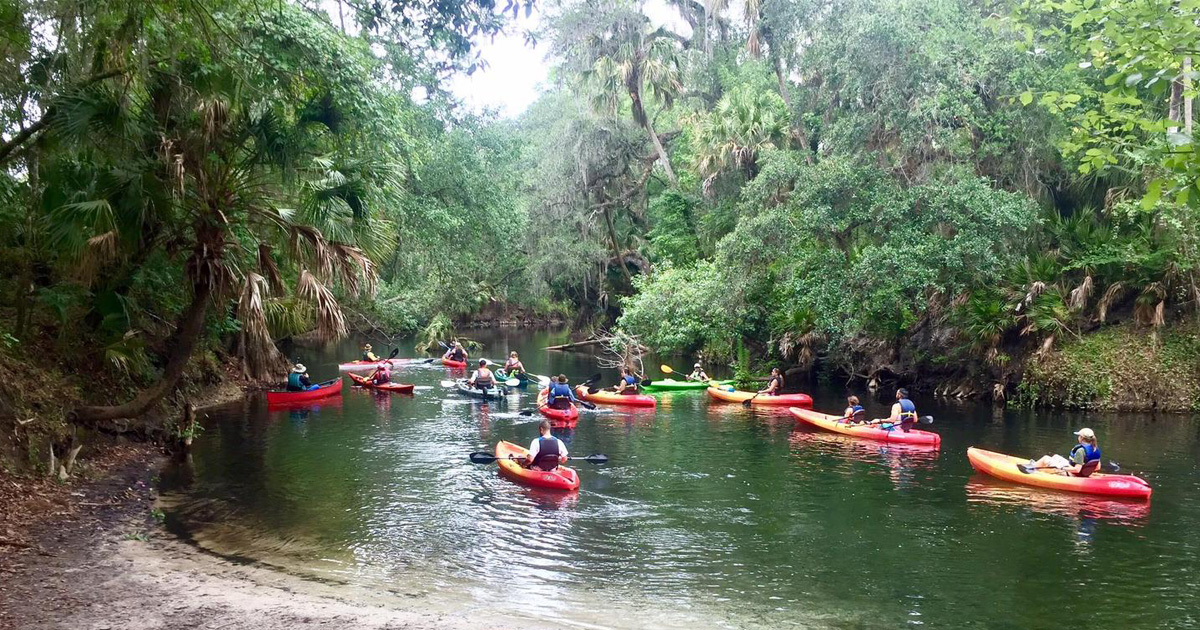 Hillsborough River State Park is a beautiful natural area located about 20 miles northeast of downtown Tampa, Florida. The park encompasses over 3,000 acres of wilderness, including a section of the Hillsborough River, and is home to a variety of plant and animal species.
One of the highlights of the park is the 6.5-mile Hillsborough River Hiking Trail, which winds through lush forests and along the river, offering stunning views of the surrounding landscape. Hillsborough River State Park offers hiking trails, kayaking, and camping opportunities in a beautiful natural setting. Hillsborough River State Park is a must-visit destination in the Tampa area.