USA has many romantic places for your honeymoon destination. Going to heavenly islands or a bustling city full of activities is one of the most difficult decisions for a honeymoon.
1. New York City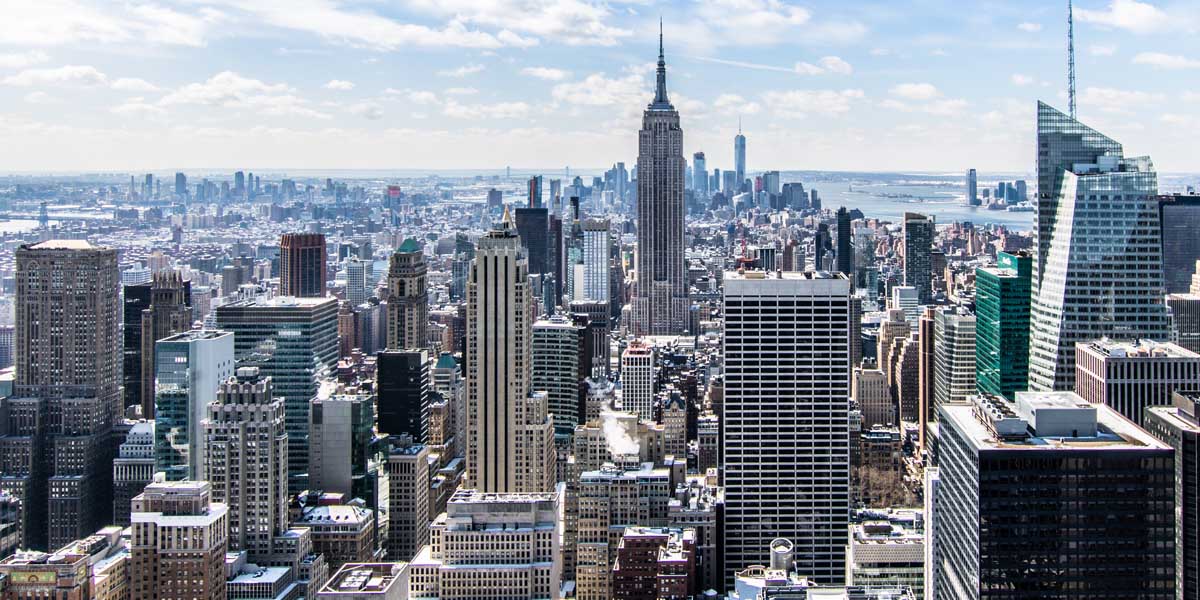 New York City is one of the most romantic honeymoon destinations in the USA. In this city, every couple or newlyweds will have a unique experience that will not be forgotten. New York City is also known as the Big Apple has iconic buildings and parks, as well as a commercial, cultural, and financial center in the US. New York has many romantic places where you can steal time off, relax and enjoy with your partner. There are romantic places and instagrammable to visit during honeymoon in New York such as Niagara Falls, Finger Lakes, Times Square, Empire State Building or Long Island.
2. Savannah, Georgia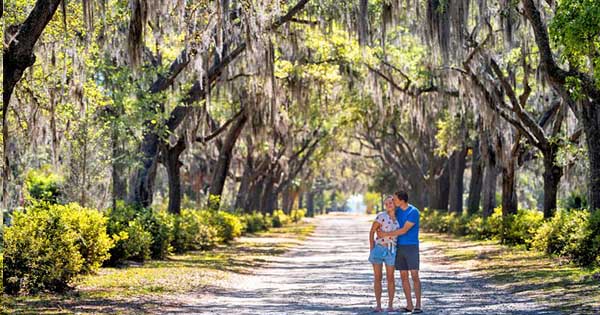 If you are planning your honeymoon in the US, Savannah, GA is the ideal honeymoon destination for you. This charming city is full of romance, from cobbled streets to moss-covered trees. Things To Do Romantic Honeymoon In Savannah, GA, such as dine in style on Circa 1875 Restaurant for a romantic dinner, take a tour to go arround Savannah, stay in luxury at Ballastone Inn.
3. Hawaii – The Big Island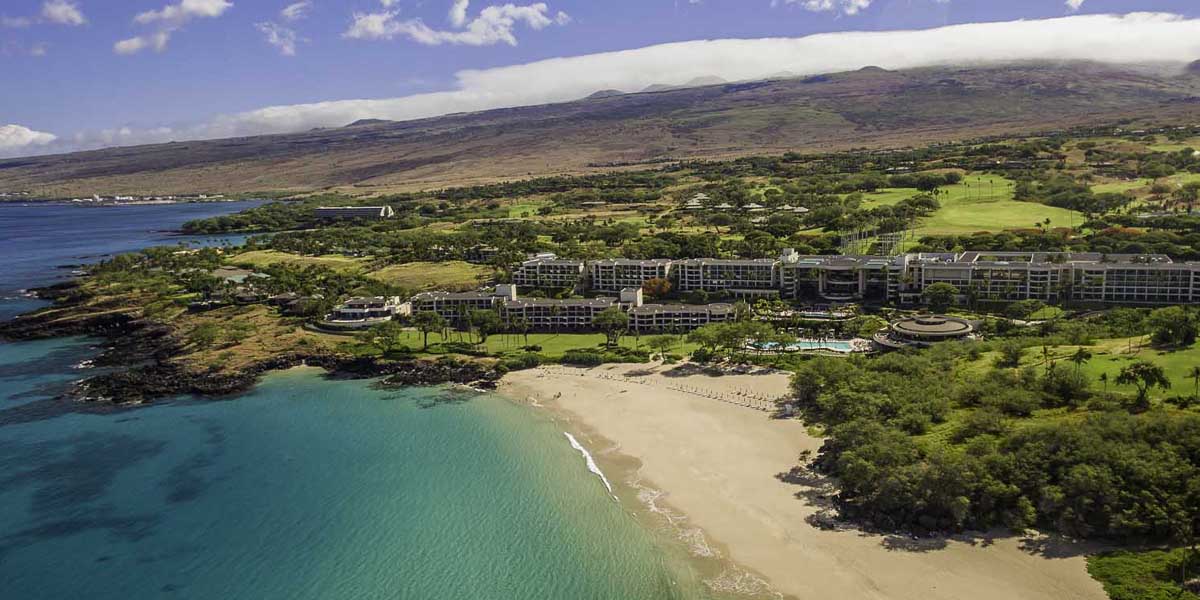 The exotic islands of Hawaii are a unique and diverse honeymoon destination in America.
Hawaii is romantic destination for honeymoon and one of the romantic destinations in the US. Towering mountains, golden sandy beaches, active volcanoes, and green forest gardens are something of awe in Hawaii. You can get a close look at the active volcano Kilauea or climb the highest mountain in the world, Mauna Kea. The island's arid west coast is home to luxury resorts, while the rainier east coast is filled with colorful botanical gardens, waterfalls and the laid-back seaside town of Hilo. Along the waterfront Kohala Beach there is one of the best resorts of Fairmont Orchid, Hawaii. Enjoy water sports, romantic meals at first-class restaurants, to playing on the golf course.
4. Big Sur, California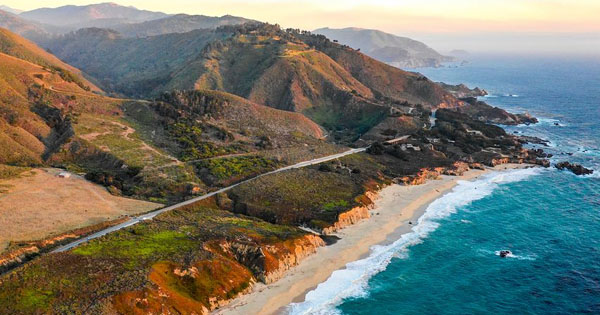 For nature-loving, Big Sur is one of the most romantic and Instagrammable honeymoon destinations in the US. Sandwiched between San Simeon and Carmel, with the Santa Lucia Mountains on one side and the Pacific Ocean on the other. You can drive or walk along beautiful jagged cliffs and stunning beaches.
Best Things to do in Big Sur for romantic honeymoon and nature-loving such as visiting McWay Falls at Julia Pfeiffer Burn, Explore Andrew Molera Park, Walk along Sand Dollar Beach, Shop on Ocean Avenue, Hike to Point Sur Lightstation.
5. Honolulu – Oahu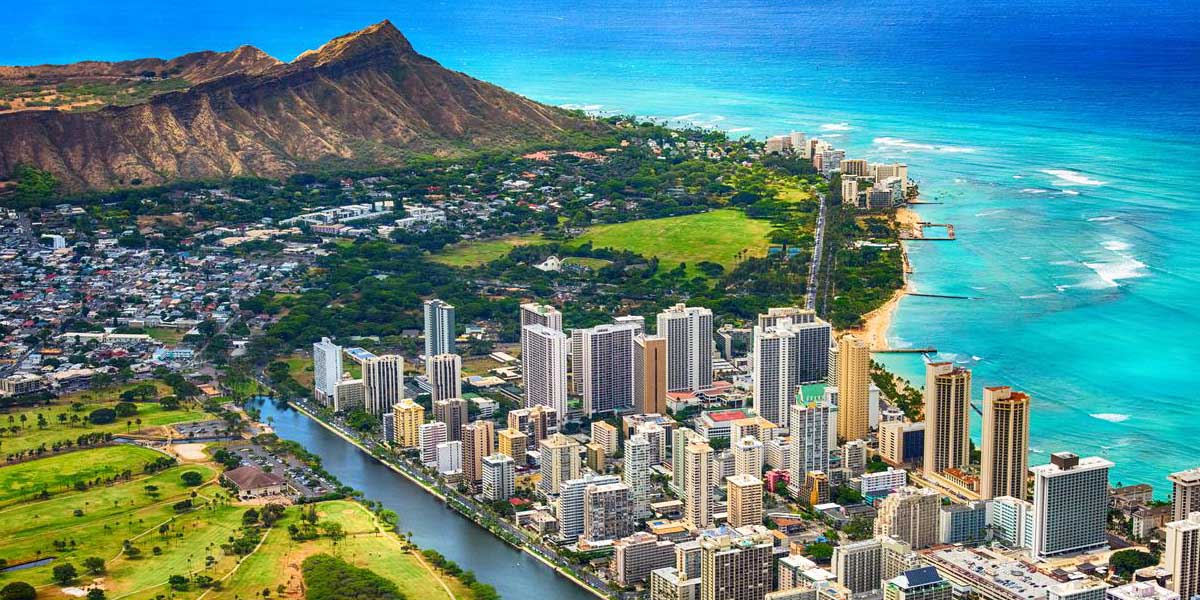 Honeymoon in Honolulu is every couple's dream. This place has beautiful blue skies all year round, stunning beaches, and rugged mountainous landscapes. Honolulu is best honeymoon destinations beach. Honolulu has one of the most popular islands for tourists which is the island of Oahu otherwise known as the 'Gathering Place'. The island has Waikiki Beach, one of the most famous beaches in the world, as well as Pearl Harbor and Diamond Head volcano.
Best things to do on the island of Oahu, from scuba and snorkeling to hiking, helicopter tours, sunset cruises and horseback riding.
6. Cannon Beach, Oregon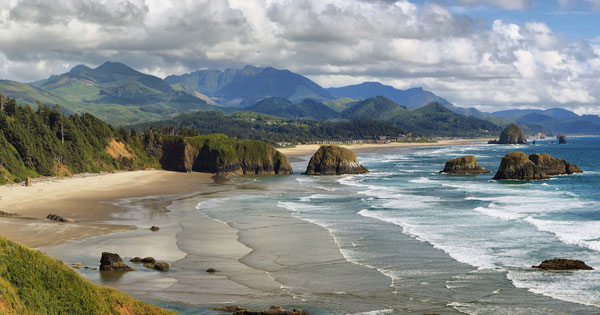 Cannon Beach, Oregon, is one of the top instagrammable honeymoon destinations in US. You'll find rugged ocean beaches, emerald green rainforest and cozy cabins along the cliffs. This Cape Cod-style resort town is home to gourmet restaurants, incredibly romantic hotels and inns, incredible artistic and culinary views.
The best things to do in Cannon Beach are to spend your days hiking, biking and surfing in the great outdoors. Or you can watch the sunset, dining on delicacies and cuddling by the fire all night.
7. Lake Tahoe, California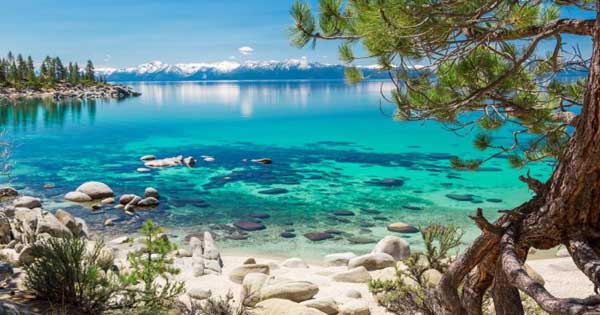 Lake Tahoe is located on the border between California and Nevada. Lake Tahoe is the largest alpine lake in America. This freshwater lake has beauty and is quite famous.
Tahoe is the perfect place for romantic honeymoon destination.
Things to do honeymoon on Lake Tahoe, explore the legendary Emerald Bay State Park, sky, hiking. Visit Lakeside Beach House Restaurant for a romantic evening, enjoy dinner at sunset.
8. Bar Harbor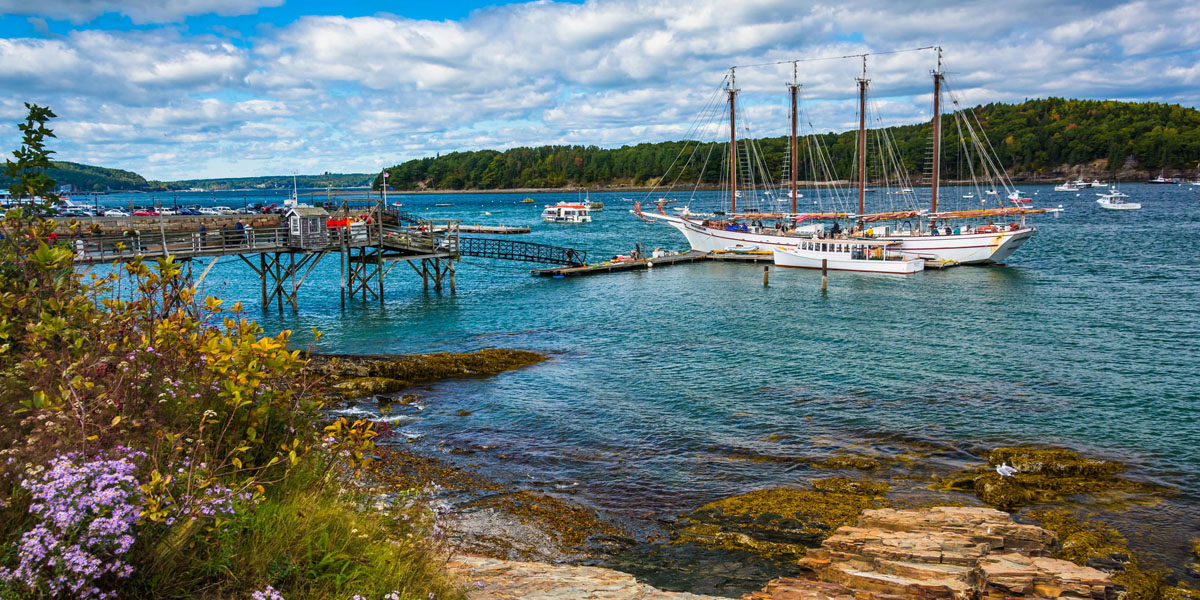 Bar Harbor is a city for romance and relaxation. This city is perfect for a romantic destinations for honeymoon in the US. Bar Harbor is surrounded by towering mountains on one side and the sparkling waters of the bay on the other. Go on a spectacular adventure in Acadia National Park. Acadia National Park is one of the most visited national parks in the United States. See the Sunrise together at the top of Mount Cadillac. Until a delicious lobster dinner with your partner at Rose Eden Lobster.
9. Asheville, NC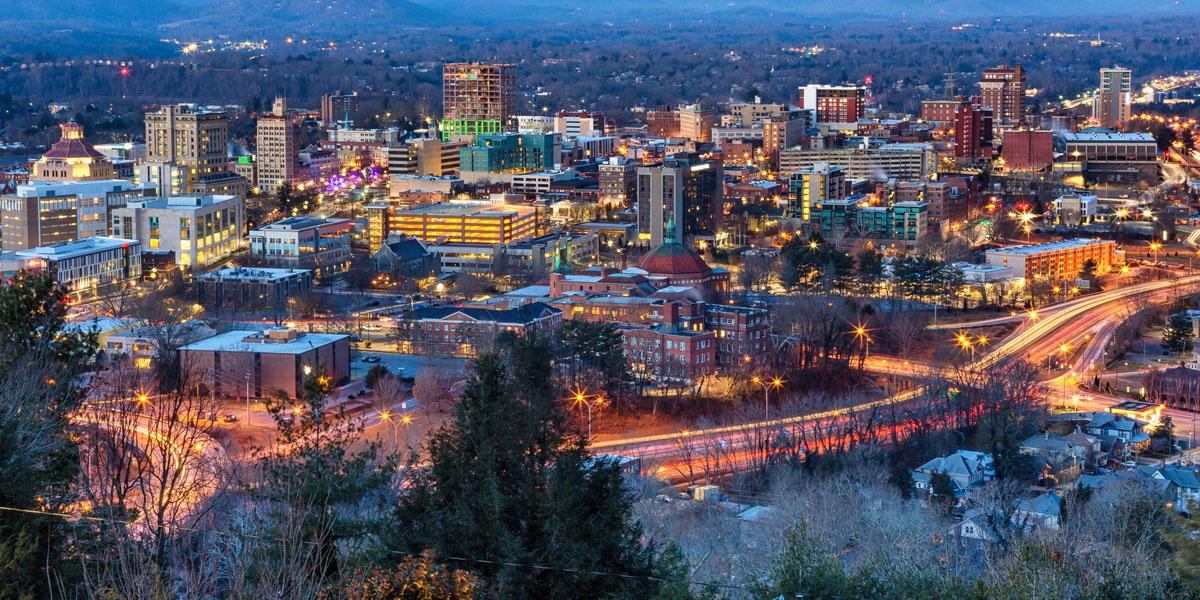 Asheville North Carolina is romantic honeymoon destination in America. This Romantic City in America is known for its thrilling outdoor activities, art and music, restaurants and breweries. You will get something special while on vacation or celebrating honeymoon in Asheville with romantic mountains.
Best of the most romantic things you can do in Asheville for honeymoon, Spend time in a romantic cabin, Explore the city on foot, Enjoy romantic hikes, Take a scenic drive, Indulge in a wine tasting session and See the city from above with hot air balloon ride.
10. Aspen, Colorado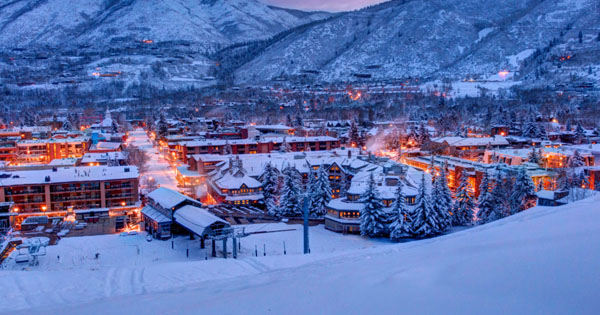 Aspen, Colorado is one of best instagrammable honeymoon destinations in the USA. Aspen not honeymoon destinations cheap. Aspen, CO is right for nature-loving. Colorado Rocky Mountains are quite famous around the world, have extraordinary beauty. Many things can be done for your honeymoon vacation in Aspen. All you can do during summer in Aspen is to go mountain bike, take a Hot Air Balloon Ride, Golf, Book a White Water Rafting Excursion, Horseback riding.
Best things to do do while colder months in Aspen such as Go Snowmobiling, Skiing or Snowboarding, Try Snowshoeing. There are interesting things to do when you visit the Alpen, Colorado at any time such as Fly Fish, Ride a Gondola Ride, Paragliding experience in Aspen for thrill-seeking couple, Take a Horse-Drawn Carriage Ride, Dine at any of Aspen's noteworthy Restaurants to enjoy romantic your honeymoon in Colorado
Gallery for Top 10 Best Instagrammable Honeymoon Destinations In The USA