Beautiful Best Beaches in Maryland. Maryland is defined by its scenic waterways and 31 miles of coastline on the Atlantic Ocean and magnificent Chesapeake Bay. The top beaches in Maryland stand out because they're so much more than attractive stretches of coastline. Some of Maryland's best beaches are not on the ocean but on riverbanks or one of many scenic man-made lakes, such as Cherry Beach on the Nanticoke River or Rocky Gap State Park Beach on Lake Habeeb.
There are all kinds of attractions in Maryland, but let's take a look at the 10 best beaches to check out in the state.
Top 10 Best Beaches in Maryland
Assateague Island National Seashore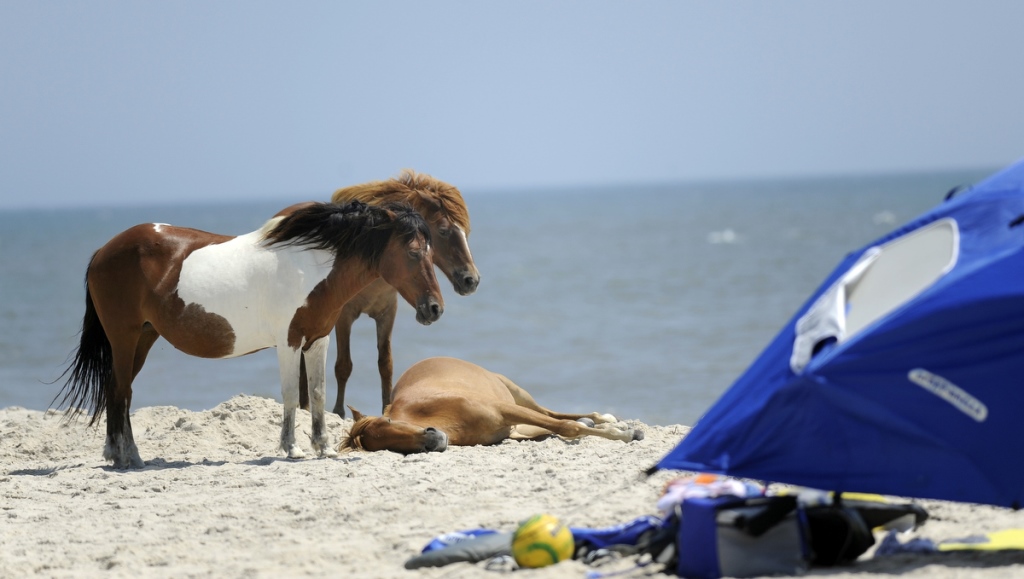 Assateague State Park is located on the 37-mile-long Assateague Island, between Sinepuxent Bay and the Atlantic Ocean. Assateague Island National Seashore off the Atlantic Coast is known for its majestic wild horses. The beach is great for swimming, sunbathing, beachcombing, fishing, and surfing. There is a campsite on the bay side of the island.
Betterton Beach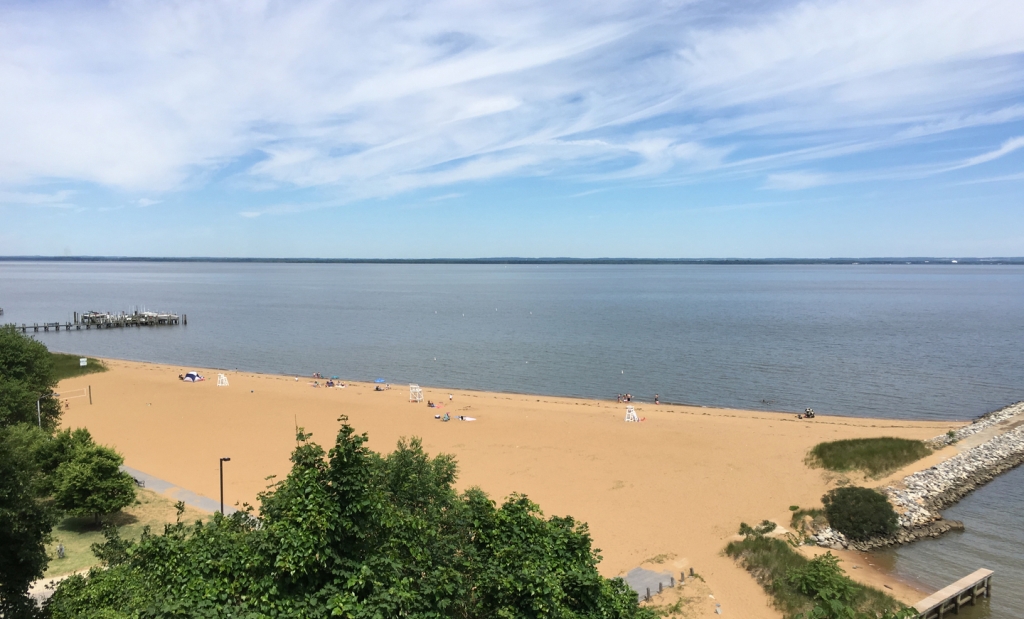 Betterton is one of Best Beaches in Maryland, located in northern Kent County. The Beach was once known as a fishing village. Betterton Beach Waterfront Park stretches along the shore, at the point where the Sassafras River enters the sea, with 5 miles of beautifully landscaped area, a bath house, a picnic pavilion, benches in the shade of old trees, and picnic tables near the water.
Calvert Cliffs State Park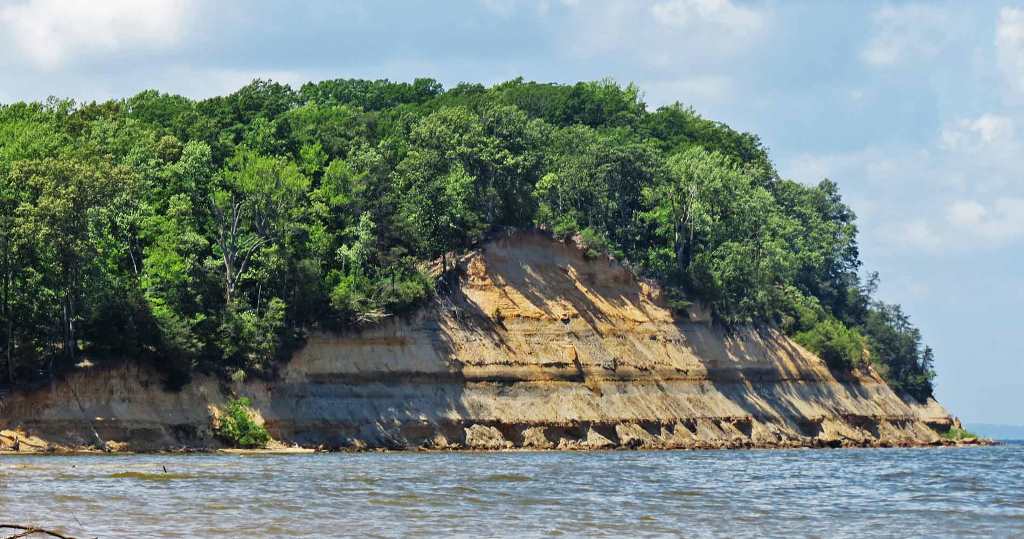 Calvert Cliffs State Park is situated on Chesapeake Bay. Calvert Cliffs still earns a spot as one of Maryland's top beaches. Surrounded by picturesque sandy cliffs, this quarter mile-long stretch of beach is perfect for swimming and fishing. If you want to search for fossils, you can find them at the open beach area towards the red trail, around two miles from the parking lot.
Cherry Beach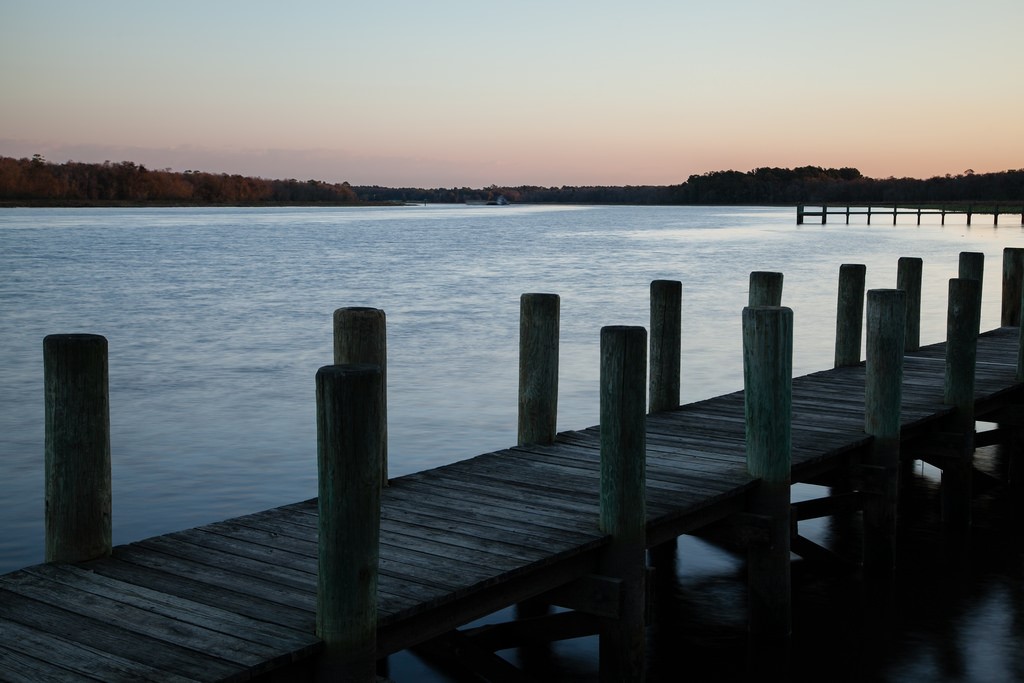 Cherry Beach is a lovely piece of land originally donated to the town by A. W. and Ida Robinson for public recreation. This Beautiful Best Beaches in Maryland Located in Sharptown. The popular park has a fishing pier, a boat ramp, a big picnic pavilion with picnic tables, and a nicely maintained beach area. Cherry Beach is a popular place for families to spend a warm sunny day enjoying the nature of the Nanticoke.
Cunningham Falls State Park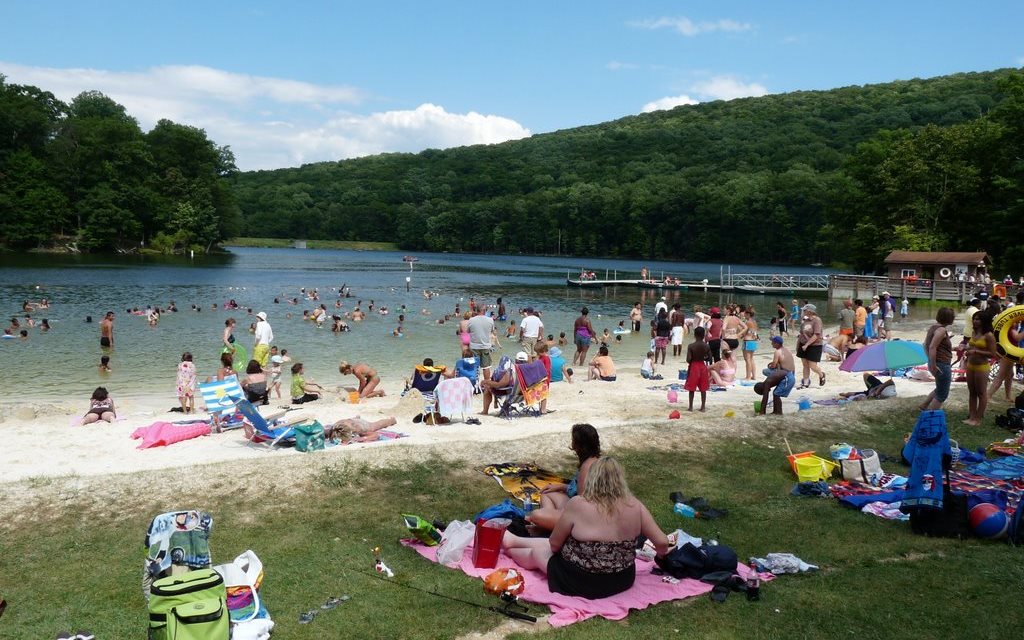 Cunningham Falls State Park is a popular place for the city folks to spend a weekend surrounded by nature. From swimming and fishing to canoeing, hiking, and other outdoorsy activities, you won't want to leave. Visit Cunningham Falls, the largest, largest terraced waterfall in Maryland.
Deep Creek Lake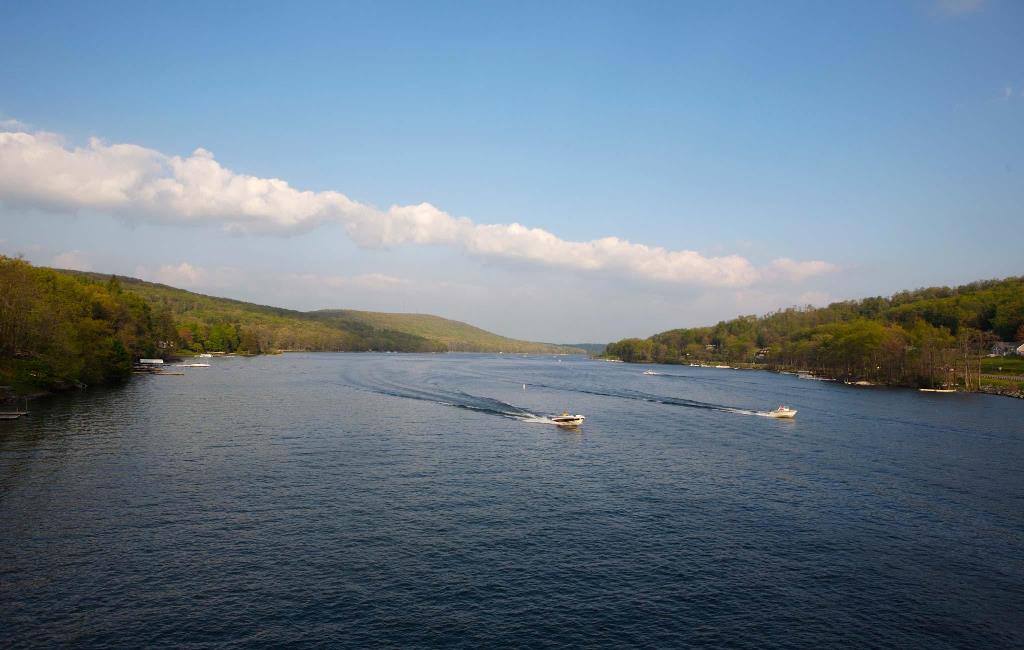 Deep Creek Lake, with almost a mile of scenic shoreline, is the largest Maryland inland body of water. this man-made lake is great for fishing and birdwatching. Swimming on the sandy lakeshore beach is great during hot summer days. In the winter, there are many skiing options available and the area looks beautiful with the snow-covered mountains as a backdrop.
Hammerman Beach
Hammerman Beach is a day use area with a popular 1,500-foot-long sandy beach on the Gunpowder River. The popular family outing area offers kids' playgrounds, picnic pavilions, kayak and canoe rentals, and a concession area. Fishing is popular, and many anglers come to try their hand. Hammerman Beach is one of Best Beaches in Maryland.
North Beach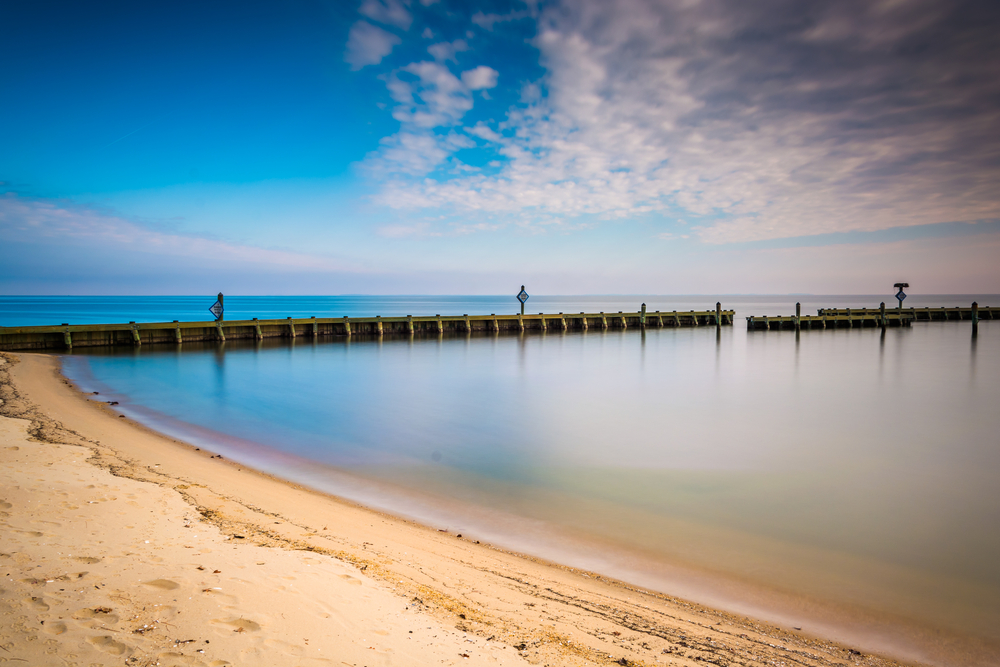 North Beach is a popular beach which offers many fun festivities throughout the summer. North Beach is a small Maryland coastal town on the shore of Chesapeake Bay, about 30 miles from Annapolis. There are umbrellas and fishing chairs that you can rent, as well as single and double kayaks, paddleboards, bikes, and tubes. From May to October there is a popular Friday night farmers market.
Ocean City Beach, Best Beaches in Maryland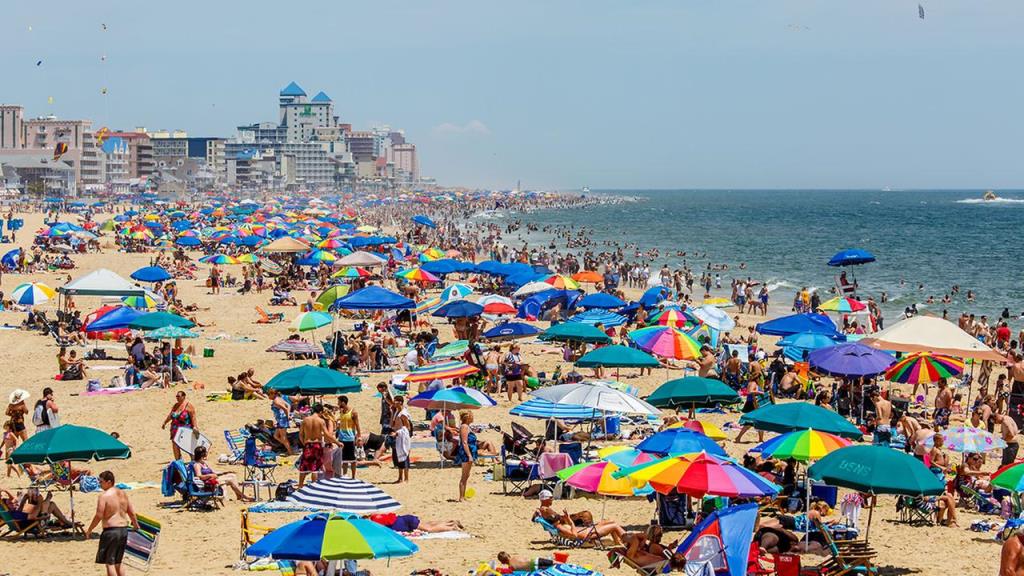 Ocean City Beach is a top-rated beach destination in Maryland. This Beach is Best Beaches in Maryland. Ocean City is famous for 10 miles of wonderful sandy public beaches, the 3-mile-long boardwalk, and over 200 restaurants. There is a section of beach that is designated for surfers, and surf fishing is allowed 50 yards from the coastline. For music lovers, there are free summer concerts on the beach and events such as Sundaes in the Park
Sandy Point State Park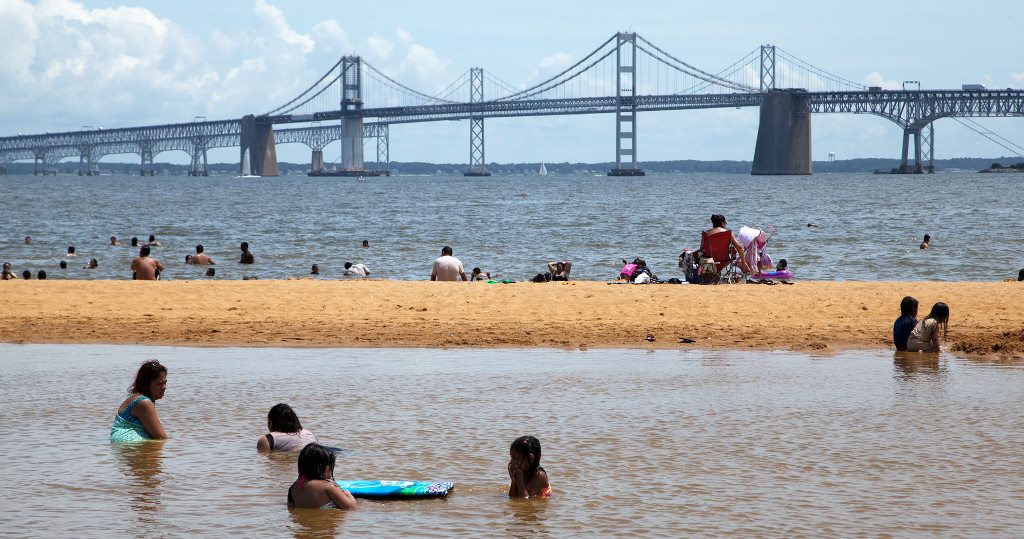 Located on the northwestern shore of Chesapeake Bay, Sandy Point State Park covers 786 acres of scenic green area with wonderful beaches, well-managed picnic areas, and spectacular views overlooking Chesapeake Bay. There is a lot to do in the park, starting with swimming, fishing, boating, hiking, camping, and wildlife watching. There is a marina with boat rentals for those who like to spend some time cruising the waters.