Best places to visit in Japan for first timers. Japan is a country that offers a unique blend of traditional culture, modern technology, and natural beauty. If you're planning to visit Japan for the first time, here are some must-see destinations and experiences to consider.
Here are some of the best places to visit in Japan:
1. Tokyo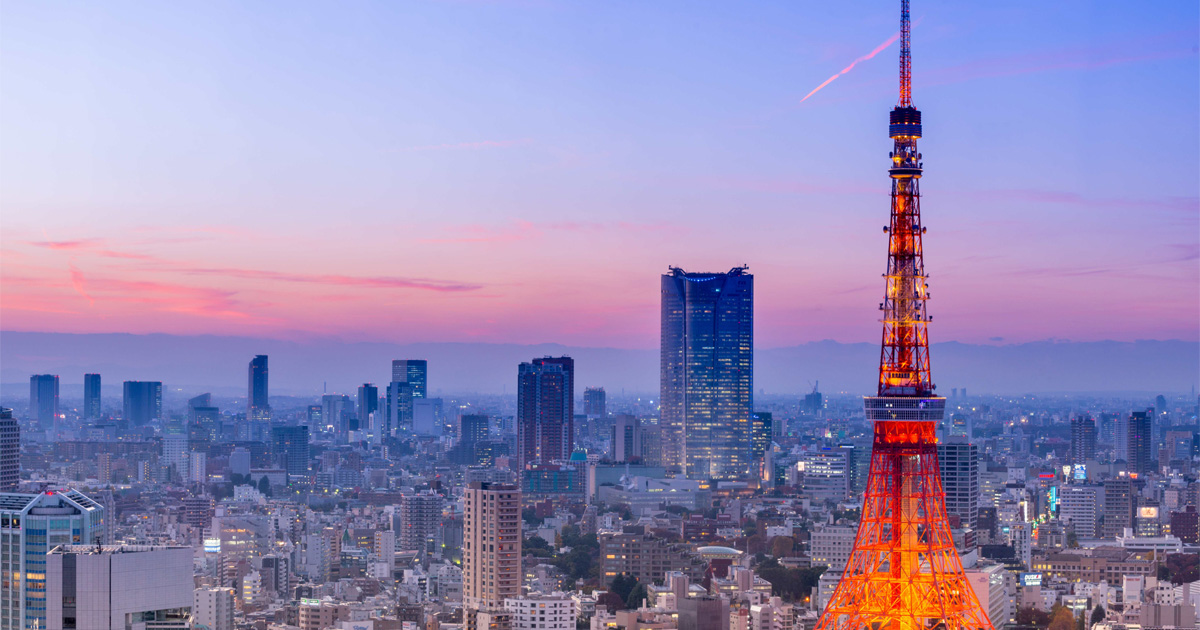 Tokyo is the capital and largest city of Japan, the City is a bustling metropolis and the center of Japanese culture, entertainment, and business. Some of Tokyo's top attractions include the famous Tsukiji Fish Market, the ancient Sensoji Temple in Asakusa, the Tokyo Skytree, the Meiji Shrine in Harajuku, and the lively Shibuya district. Tourists can also experience a range of traditional Japanese cultural activities, such as tea ceremonies, kabuki theater, and sumo wrestling. The city is also a hub for anime, manga, and gaming culture. Tokyo is one of the best places to visit in Japan for first-timers.
2. Kyoto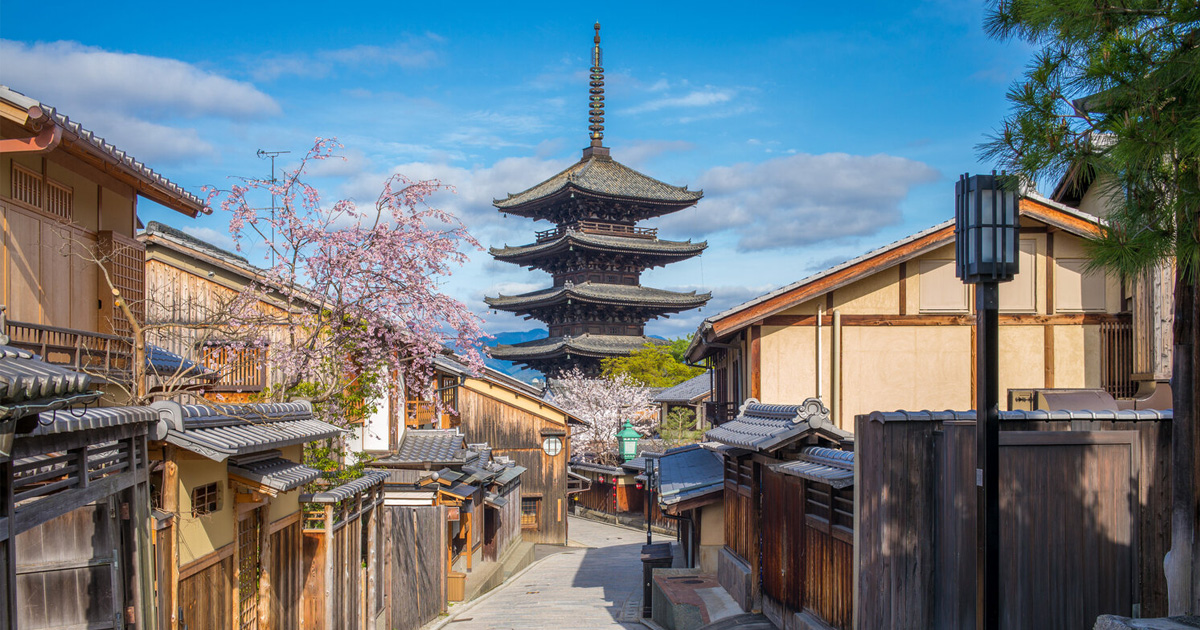 Kyoto is a city located in the Kansai region of Japan, known for its rich history, culture, and architecture. Kyoto has many historic temples, shrines, and gardens, which reflect the traditional culture of Japan. Some of the top attractions in Kyoto such as Kiyomizu-Dera Temple, Fushimi Inari Shrine, Arashiyama Bamboo Grove, Gion District, Nijo Castle, and Philosopher's Path. Popular cuisine in Kyoto such as traditional Japanese cuisine, including kaiseki (a multi-course meal) and matcha (powdered green tea).
3. Hiroshima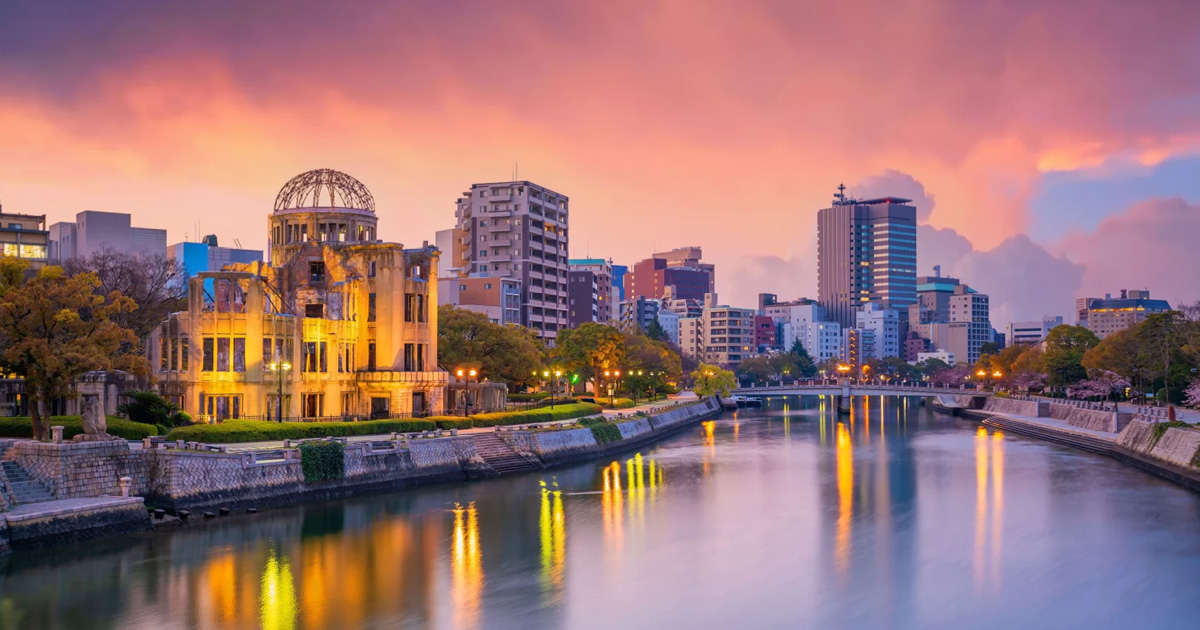 Hiroshima is a city in western Japan, Hiroshima is known for the Atomic Bomb Dome, a UNESCO World Heritage Site, and the Peace Memorial Park. Some of the top attractions in Hiroshima such as Hiroshima Peace Memorial Park, Hiroshima Peace Memorial Museum, Miyajima Island, Hiroshima Castle, Shukkei-en Garden, and Hiroshima City Museum of Contemporary Art. The city is a great place to learn about Japan's history and culture, as well as to reflect on the importance of peace and reconciliation.
4. Osaka
Osaka is a lively city located in the Kansai region of Japan. Osaka is a large port city that offers a mix of traditional and modern Japanese culture, including delicious food, shopping, and entertainment. Best things to do in Osaka such as visit Kastil Osaka, culinary tourism at Dotonbori, visiting Universal Studios Japan, photos in Umeda Sky Building, visit Kuil Shitennoji, and visit Osaka Aquarium Kaiyukan which is one of the largest aquariums in the world.
5. Mount Fuji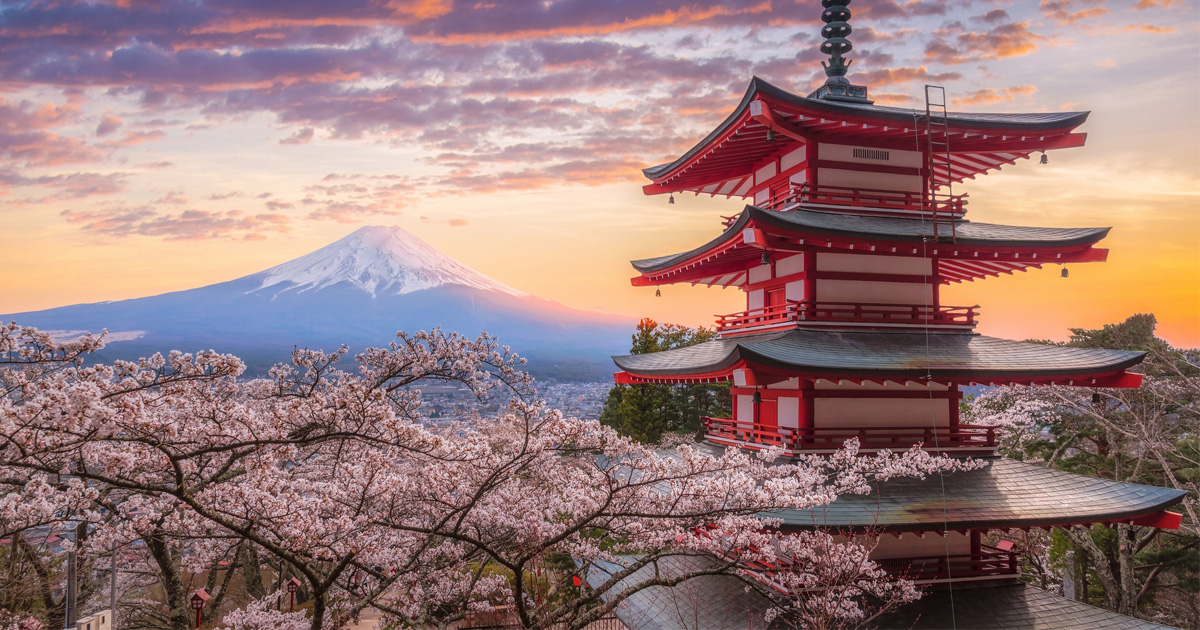 Mount Fuji is a must-see destination in Japan. Mount Fuji, or Fuji-san in Japanese, is Japan's highest mountain and one of its most iconic landmarks. It is located about 100 kilometers southwest of Tokyo. Mount Fuji is a symbol of the country and is a popular tourist attraction, especially during the climbing season from July to August. Some of the top things to do and see around Mount Fuji such as Climbing Mount Fuji, visiting Fujikyu Highland, visiting the Five Lakes of Fuji, trying the fastest and tallest roller coasters in Fuji-Q Highland, soaking in Onsen hot springs, and viewing cherry blossom on spring.
6. Nara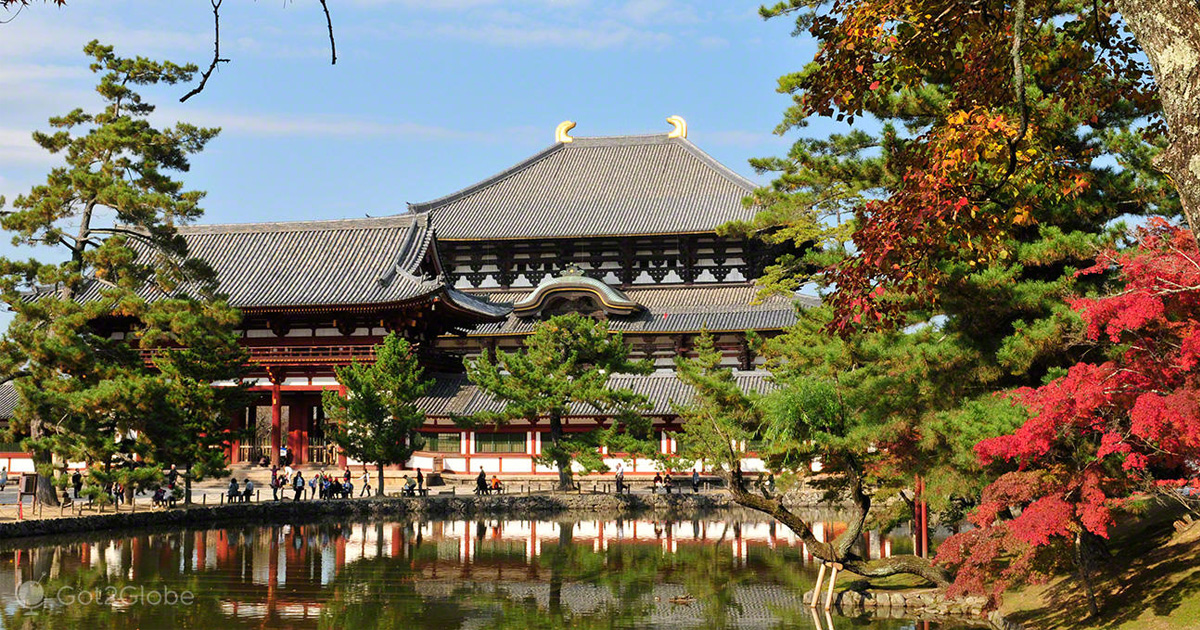 Nara is a small city located in the Kansai region of Japan near Kyoto, famous for its ancient temples, gardens, and deer park. Some of the top things to do and see in Nara include visiting Nara Park, seeing the attraction in Todai-ji Temple, and exploring Naramachi. Nara is a great place to learn about Japan's rich history and cultural traditions.
7. Hakone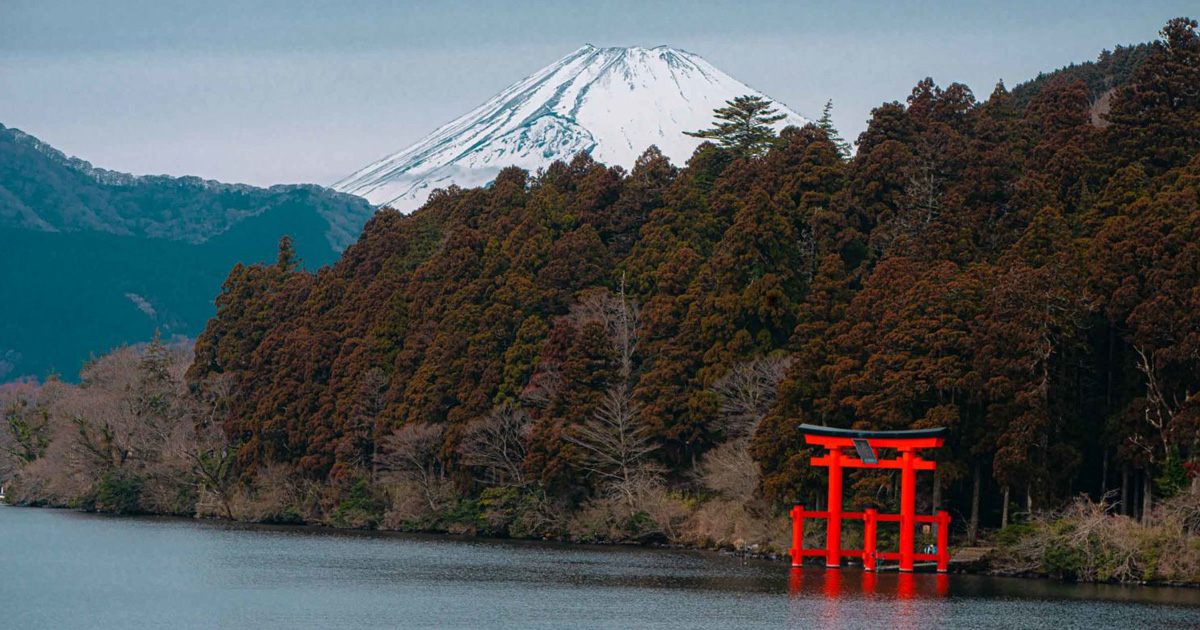 Hakone is a beautiful mountainous region near Mount Fuji. Hakone is a popular tourist destination in Japan with hot springs, scenic views of Mount Fuji, and outdoor activities. The best things to do in Hakone Japan include bathing at onsens. Some of the most famous onsens in Hakone such as Tenzan Tohji-kyo and Yunessun. Best Popular attractions in the Hakone such as Hakone Ropeway and Hakone Shrine.
8. Okinawa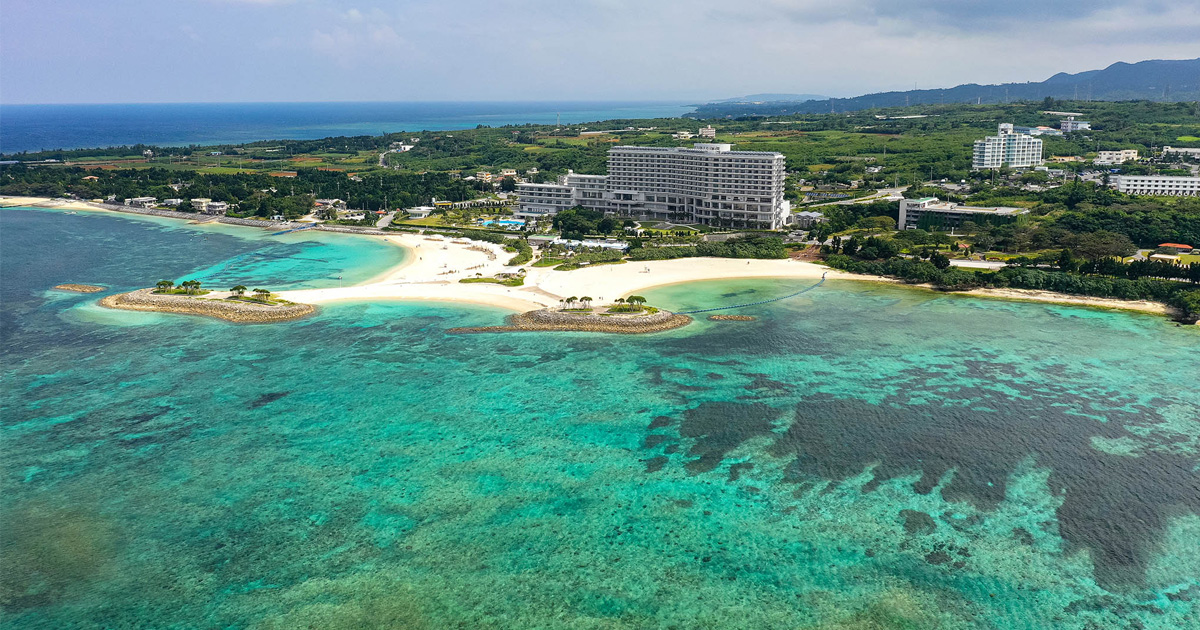 Okinawa is a group of islands in southern Japan, famous for their white sand beaches, clear waters, and coral reefs. Best things to do in Okinawa such as visiting Churaumi Aquarium one of the largest aquariums in the world. Going to popular beaches in Japan such as Emerald Beach and Sunset Beach for swimming, snorkeling, and diving. And the last is trying the popular dish Okinawa soba.
9. Sapporo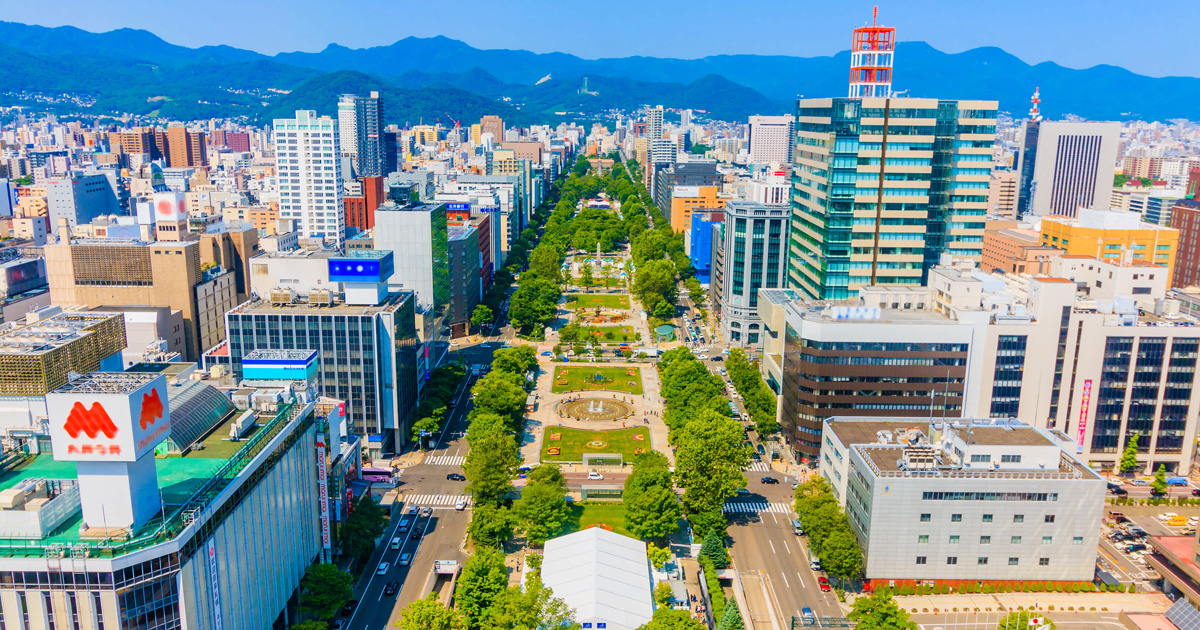 Sapporo is the fifth-largest city in Japan and is the capital city of Hokkaido, the northernmost prefecture of Japan. Sapporo is home to some of the best ski resorts in Japan including Niseko and Furano. Sapporo has world-famous beer. In addition to its winter sports and beer, Sapporo is also known for its seafood. The best popular attractions in Sapporo include the Hokkaido Shrine and the Sapporo Clock Tower.
10. Miyajima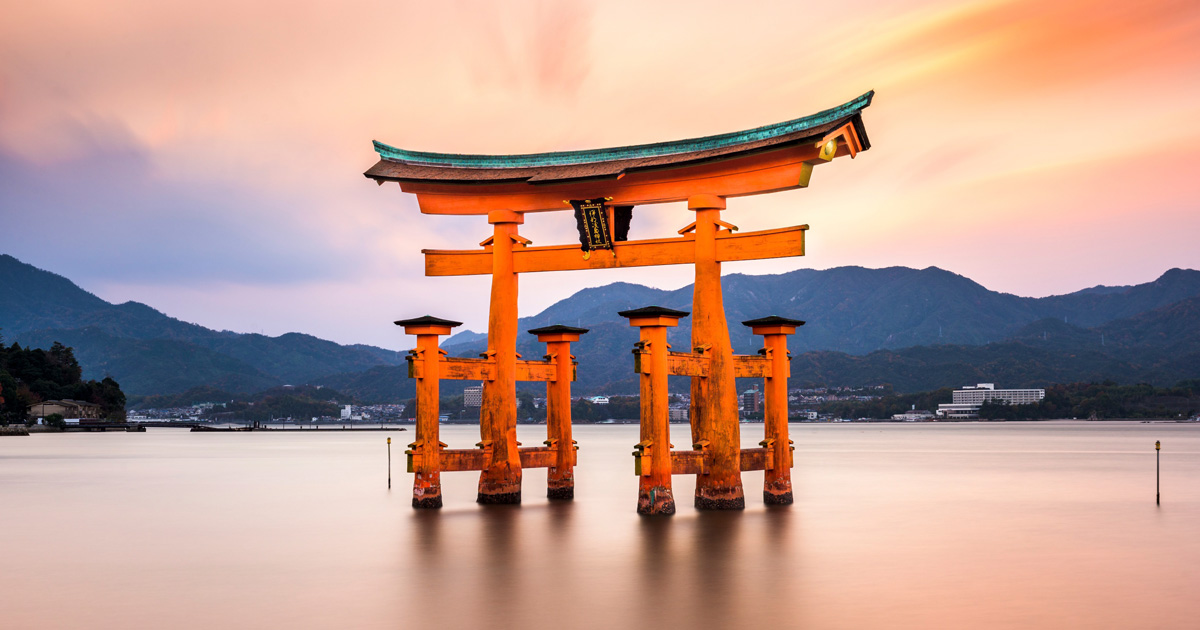 Miyajima is one of the best places to visit in Japan for first-timers. It is a small island located in the Seto Inland Sea of Japan, just off the coast of Hiroshima Prefecture. One of the most famous attractions in Miyajima is the Itsukushima Shrine and Daisho-in Temple. After enjoying panoramic views of the island and sea, tourists can dine with local cuisine such as fresh oysters and grilled conger eel. Miyajima is a must-visit destination for anyone traveling to Japan.
These are just a few of the many amazing places to visit in Japan, and each region has its own unique attractions and experiences.