Top 5 Popular Fast Food in Germany. The German fast food culture is popular. Germany offers great choices of its famous fast food including sausages (or wurst in German), different sorts of breads, fries and kebab. These are ideal cheap-eats suitable for visitors from all walks of life with different tastes. Stay on a low budget and explore the German fast food culture with us by trying the 5 recommended specialties below.
Popular Fast Food in Germany
Sausage or Wurst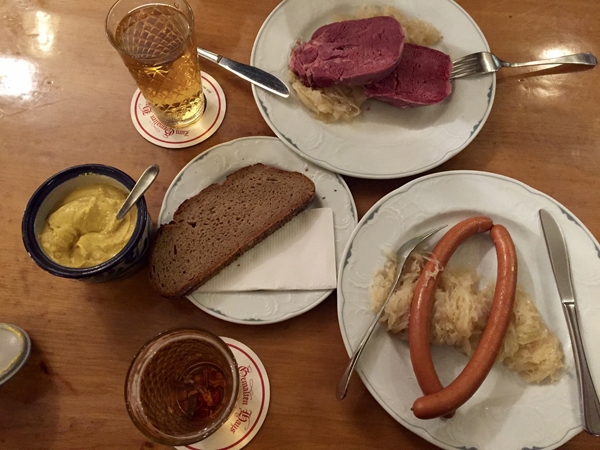 One of the top must-try fast food is Bratwurst, which is German sausage made from veal, pork or beef often served with bread. There are over 40 types of bratwurst from all over Germany and mostly northern Bavaria.
In Berlin, do not forget to try one of the most famous fast foods: the currywurst. The dish typically consists of steamed and then fried pork sausage, often served with curry sauce and fries and then topped with curry powder and served on a paper plate. Currywurst is often sold as a take-away food at fast food stands or market halls. There are many variations of currywurst including added paprika or chopped onions. Currywurst is popular fast food in Germany
Pretzel or Brezel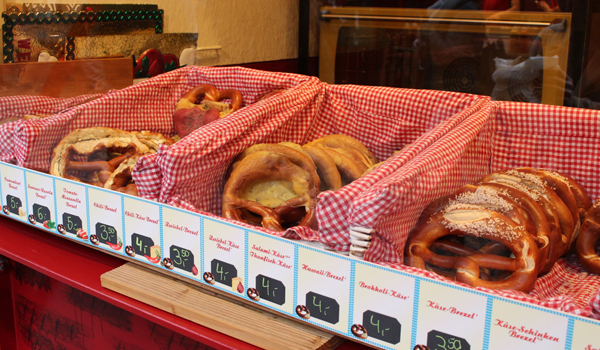 With over 600 types of breads and 1200 types of pastries produced in thousands of bakeries throughout Germany, the bread culture is big here. Thus, another specialty you can always find easily and try as a quick snack is pretzel – a baked bread made from dough and typically shaped as a twisty knot. You can find an original pretzel or various versions with sesame, for example, at local bakeries or German Christmas markets. The twisted knot shape has even become a popular symbol of German pop culture, which you can find in many places and many forms across Germany.
Kebab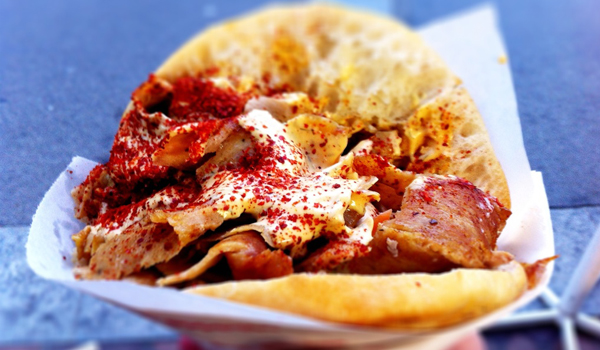 Some of the best fast foods to enjoy during both day and night in Germany is kebab. Turkish people originally brought kebabs to Germany and fanatically created the German version with a strong and spicy flavour that fits the German people's favourite flavor. Kebabs are often served with various vegetables, sauces, including different types of ketchup, mayonnaise, and French fries. Some kebab store names to check out in Berlin are Imren, Tadim, Rüya, Mustafa, Pamfilza and so on.
Fries and burger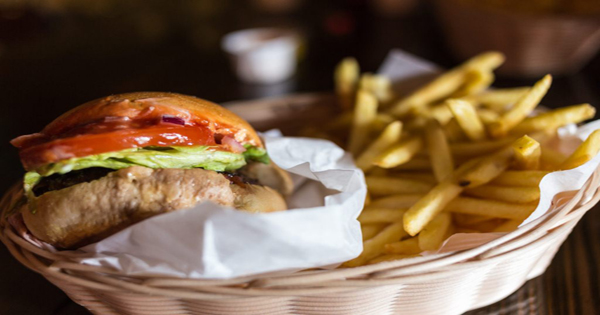 Mentioning fries or fried potatoes, I must not leave out this delicious fast food option for travellers to Germany. German potatoes are often sliced into uniform size and shape, then fried or deep fried and sometimes onion, green pepper and bacon are added. In popular restaurant chains like Hans Im Glück, you can find special delicious fried sweet potatoes on the menu. This restaurant is also an ideal place to enjoy a wide variety of burgers – another sort of fast-food favoured by many locals and international visitors. An increasing number of bars in Germany are serving quality burgers along with alcoholic drinks.
Beer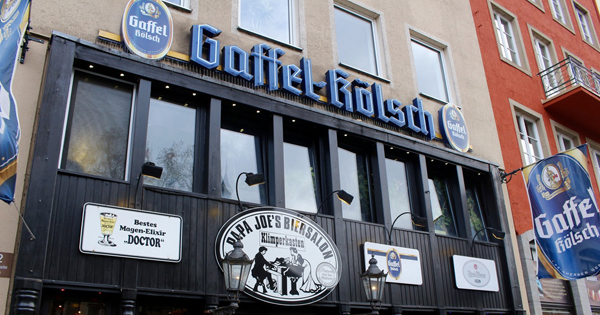 Experiencing the fast food culture in Germany cannot be completed without a bottle of beer. Beers are diverse, delicious and cheap in many street food stores, restaurants and bars across the whole country. Drinking beer is a lifestyle here. Beers are brewed in different styles: wheat beers, pale beers, dark beers and unfiltered beers. A couple of the must-try brands are Oettinger, Krombacher, Bitburger, Beck's and so on. Kölsch beer is a typical German beer brewed originally in Cologne. Come to Germany during Oktoberfests or many other beer festivals to experience the unique drinking culture here.